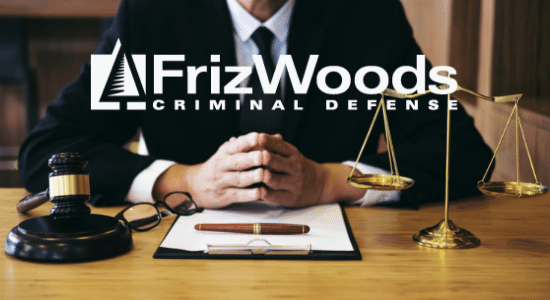 Pasadena DUI Lawyer - Choose the Best with Frizwoods at Your Side
![Cop doing HGN]Pasadena, Maryland, is a beautiful area in Anne Arundel County. Whether you were passing through or live here, you might have been charged with a drinking and driving offense - if so - Frizwoods can help!
We know it's a scary and worrisome time once you're charged with a DUI or DWI. You might wonder how to pay for your defense and any court-imposed sanctions or fear getting prosecuted and losing your job.
The best thing you can do is talk to a Pasadena DUI lawyer. Contact us today for a free consultation.
The Penalties Involved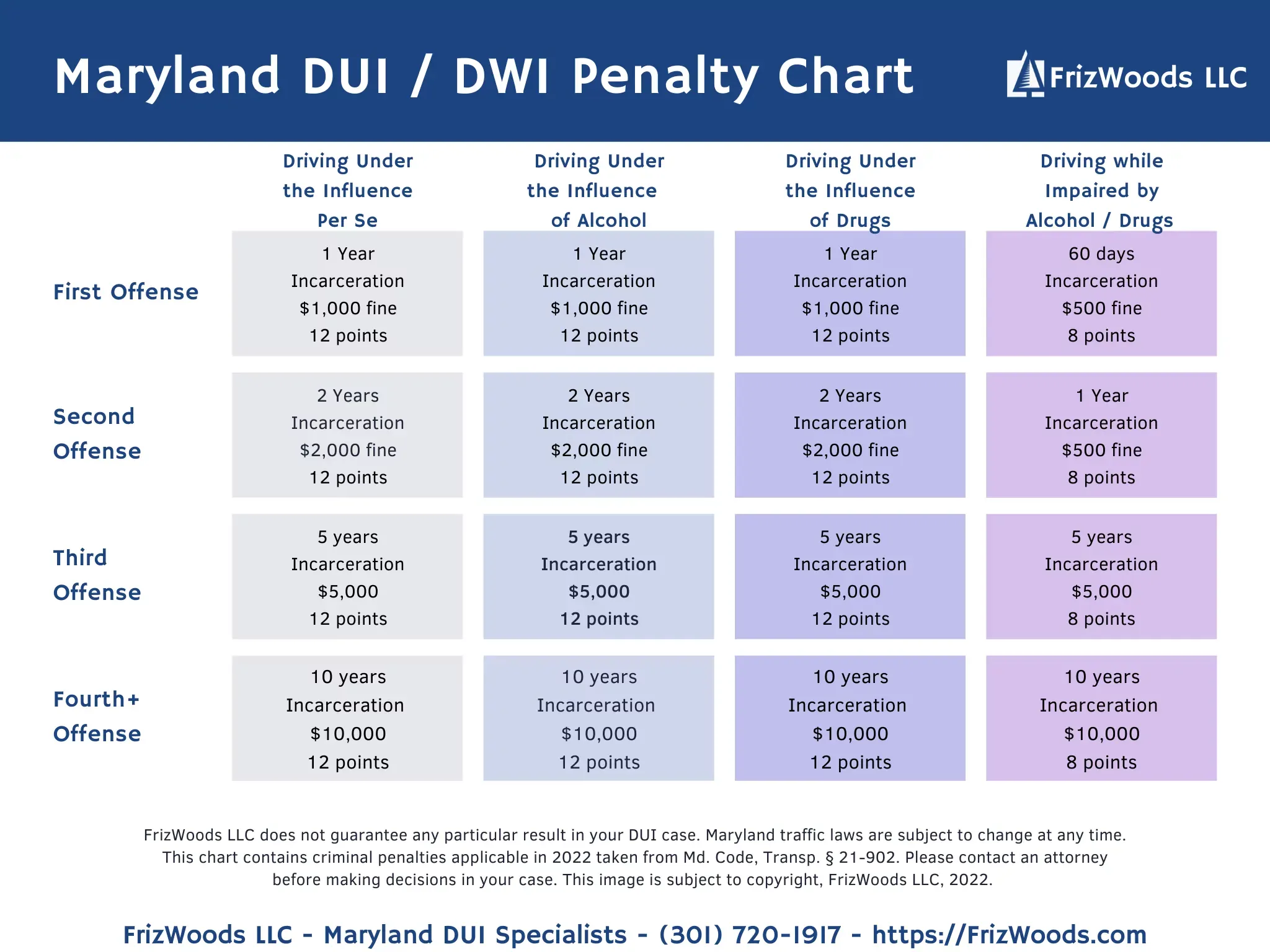 Conviction for a Driving Under the Influence of Alcohol (DUI) Charge
If you're convicted of a first offense, you could face fines of up to $1,000 and a year in jail. You also get 12 points on your driving record, and your license could be revoked for six months.
A second offense means facing up to two years imprisonment, and could be a mandatory five-day minimum depending on the proximity of your proir DUI or DWI. You also get a $2,000 fine and have 12 points put on your license, which may get revoked for a year.
Two convictions within five years mean you have a mandatory suspension period and are required to participate in the Ignition Interlock Program.
Conviction for a Driving While Impaired with Alcohol (DWI) charge
A first offense means facing two months imprisonment and a fine of up to $500. Your driving record gets eight points, and you receive a six-month license suspension. If you're a driver under the age of 21, you face a one-year suspension.
If you're convicted of a second offense (DWI), you could face a year of prison and a $500 fine. Eight points go on your driving record, and you might get a license suspension of nine to 12 months.
On top of the fines and jail time you face, the points on your license could be significant. If you get enough on the license, it might get revoked. That means you cannot drive a vehicle.
Once you get the license back, points can increase insurance prices, so it might not be possible to drive your vehicle.
You don't have to go to court alone. Our Pasadena DUI attorneys can help and fight for you to reinstate the license or drop the charges!
The Ignition Interlock Device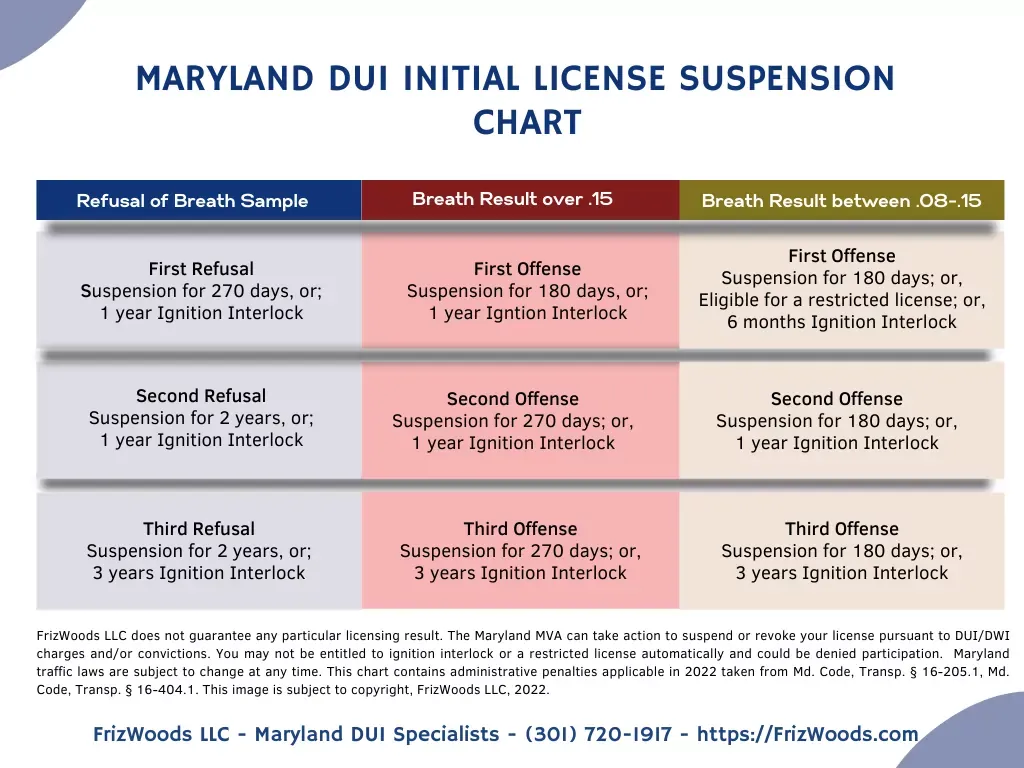 An Ignition Interlock is a device installed in the person's vehicle to prevent a driver from operating it while intoxicated or impaired by alcohol. Drivers must blow into a special machine. If the breath alcohol level exceeds the accepted number on the device, the car doesn't start.
Interlock installations are associated with a reduction in arrest rates by about 70 percent. Maryland also created the Drunk Driving Reduction Act in 2011. It expanded the Ignition Interlock program by making more drivers participate.
Participants in the program must get an Ignition Interlock device installed in their vehicles, complete the assigned amount of participation time, and get the ignition interlock restricted license. Once they do those things, they could regain their licensure after the DUI conviction.
In 2016, Maryland passed legislation called Noah's Law, requiring drivers to participate in this Ignition Interlock system for these convictions:
Life-threatening injury or homicide by a motor vehicle with a DUI/DWI

Driving while intoxicated and refusing the initial breathalyzer

DWI while with a minor under 16 years old

DUI
Once you're ordered or opt-in to participate in this Ignition Interlock program, you must contact an authorized Ignition Interlock provider to schedule your appointment to get the device installed.
If you've had to install one and have questions, it's best to speak to a Pasadena lawyer to determine your next steps after being charged with a DUI. We can help you fight and get your life back.
Violation and License Restrictions
A license restriction must be listed on the back of the license. Drivers under 21 years old have a special indication making it illegal for people 20 years and younger to have BAC levels of .02 or higher.
There's an alcohol restriction for every driver. If you're pulled over, you must submit to the chemical test if an officer suspects you're driving under the influence. However, there could be non-alcohol restrictions, such as wearing glasses if necessary.
If you get a citation for violating a restriction, you likely wonder what happens next. Non-alcohol-related issues often require you to pay a fine or go to court. However, alcohol-related violations mean that your license could be revoked or suspended immediately.
There's a good chance that when you were pulled over, a police officer confiscated your Maryland driver's license, issuing a temporary license in its place. You're also given the Officer's Certification and an order of suspension to provide you with more information about the situation. If you had a DUI with an out of state license you may have kept your license, but your Maryland driving priviledges are likely suspended.
Violating your license restrictions often leads to severe penalties. If you tend to drive everywhere, a revoked license can change your life. It's usually best to speak with a lawyer in Pasadena immediately upon having your license taken away after refusing a chemical test.
Let an Experienced Pasadena DUI Lawyer Help!
Getting charged with a DUI means severe consequences in most cases. Maryland is quite strict with its rules, and most jurisdictions do not dismiss DUI charges.
An impaired driving offense can't be fought alone. It's best to talk to a Pasadena DUI lawyer immediately. Please contact us or fill out the form online to request a free consultation today. Take a moment to read our client testimonials, too!
FAQs
1. What Happens After Getting Arrested for a DUI?
Typically, DUIs have two cases. The first is with the Maryland Motor Vehicle Administration, or MVA. You have two options regarding licensing. You can request a hearing to challenge your suspension within 10 days of the arrest, or you can voluntarily enroll in igntion interlock.
Your second case is in Maryland's criminal court. This concerns the criminal conviction, jail, probation, fines, or other penalties. Pay attention to the "notice to appear" statement to determine when and where to go.
It's best to obtain our services to get the best outcome on both fronts. We look into the matter to determine how things happened and focus on proving that you were not impaired while driving.
The timing is often fast here, so it's best to open a line of communication with a lawyer immediately. While you may have access to various online resources, we can help you deal with this incident quickly and efficiently.
2. Why Do Defense Lawyer Fees Vary So Much?
Lawyers often charge fees based on their DUI defense experience, how much work they must do, and their reputation with the court system. Low prices usually indicate that the attorney doesn't have the expertise necessary to handle your case. Many new clients want to know "how much will a DUI lawyer cost?"
You want the best outcome here, so you need someone who investigates the case and claims. It's a lengthy process, and you must act quickly. Contact us for a free case evaluation. We make sure everything is confidential and protected by attorney client priviledge.
3. Is Driving Under the Influence a Misdemeanor or Felony?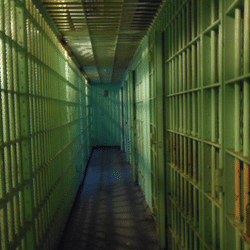 Generally DUI chages for a first, second, or third offense are a misdemeanor. Cases involving serious bodily injury or death could be a felony. Don't be fooled that a DUI is just a Misdemeanor. Judges are not afraid to place repeat offenders in jail for lengthy sentences for being impaired while driving.
Just because you are charged with a felony doesn't mean you automatically get convicted. You need a lawyer who understands the laws in Maryland, and we can help you. Request your free consultation today to get started.
Hire an experienced Maryland DUI Lawyer for your Pasadena case
The attorneys with FrizWoods are experienced DUI lawyers, with over two decades of experience. Max Frizalone and Luke Woods have sucessfully defended countless DUI cases. They have earned acquittals, dismissals, and reduced sentences for a wide variety of drunk driving cases.
Don't take our word for it, hear from our satisified customers!. We have defended Anne Arundel County DUI cases originating in Annapolis, Severna Park, and more.
Hire an attorney that knows how to fight:
Free Consultation
Locations