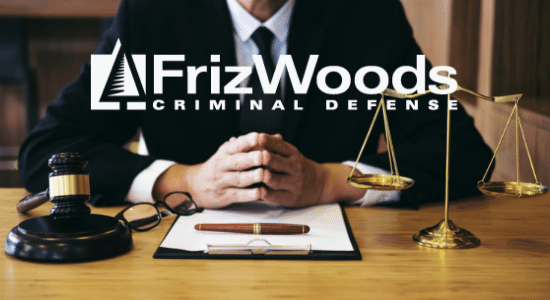 Maryland Felony Lawyer | Maryland Criminal Defense Attorney who knows MD Law
Being charged with a felony crime can have serious consequences on a person's rights, before even considering the potential punishment. Felony criminal cases typically appear in Circuit Courts in Maryland, with a few caveats. Felonies like theft, forgery, bad checks, identity fraud, credit card fraud, and animal cruelty all can be charged in either District Court or Circuit Court. In the event that any of these charges are brought in District Court, a person would have the right to ask to have their case moved to the Circuit Court through a jury trial prayer. FrizWoods can help you wide a wide variety of felony cases including:
And many more.
What are the potential penalties for Maryland criminal felony charges?
In Maryland, felony charges usually carry higher potential penalties, with longer potential jail sentences. They also come with more long term consequences like loss of voting rights, and firearm ownership. Felony criminal sentences are usually based on Maryland's Sentencing Guidelines. Sentences of over 18 months are usually served at one of Maryland's State Prisons, not a local county detention center. With so much at stake, it is important that you hire a qualified Maryland Felony Attorney to defend you in court.
What makes Circuit Court different?
Cases in Circuit Court tend to have more Court dates. Additionally, persons charged in Circuit Court have additional rights to separate hearings like Motions hearings ahead of a potential criminal trial. In Circuit Court all Defendants are entitled to a jury trial, which consists of twelve residents of the County where the charge is brought, all of whom will have to unanimously agree on the verdict. In the event one of those jurors didn't agree, this would be considered a "hung jury" and the State could re-charge the case as many times as necessary to receive a unanimous not guilty, or guilty verdict.
Circuit Court has additional discovery rules. Discovery rules govern the exchange of evidence between the State and Defense, and mandate certain disclosures. Defendant's in Circuit Court have well defined speedy trial rights, which mandate that a person have a criminal trial within 180 days of their first appearance, or their lawyer's appearance. Experienced counsel will identify this speedy trial or "Hicks date" early on in the case and ensure that your speedy trial rights aren't given up.
Even misdemeanor cases can make it to Circuit Court if appealed, or charged by the State. This frequently happens in gun cases. Many counties choose to indict these cases to have them heard in the Circuit Court, despite the fact that many gun offenses are misdemeanors.
Hire an experienced Maryland Criminal Lawyer.
Maryland is full of attorneys who bill themselves as "criminal defense attorneys" who also spend part of their day analyzing car accident cases. Both Luke Woods and Max Frizalone specialize in criminal defense, and each of them has earned not guilty verdicts on felony charges as criminal defense lawyers.
Luke and Max have experience picking juries and trying felony cases before Judges and Juries alike. Choosing the wrong attorney to bring to trial can mean the difference between freedom and a long period of incarceration. Call us today for a free consultation.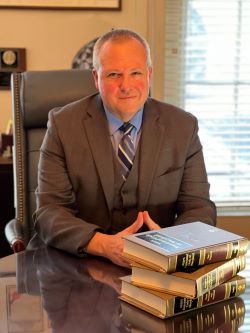 Luke Woods is a veteran trial attorney with over two decades of purely criminal defense experience. Luke has experience defending clients in felony cases of all varieties. Luke has earned acquittals, dismissals, and not guilty jury verdicts on countless felony cases during his career as a private attorney. Luke will leverage his knowledge of felony cases to ensure your case is dismissed before indictment. The most important thing you can do if charged with a felony is call hire experienced legal counsel like Luke Woods who knows the ins and outs of the criminal justice system. Call today and speak with him directly for a free case analysis.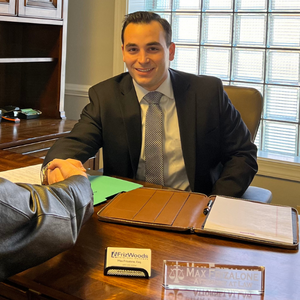 Max Frizalone accrued felony trial experience in his prior roles as a prosecutor, public defender, and private attorney. Max has defended felony cases in Circuit Courts throughout Maryland including sex offenses, armed robbery, and felony theft schemes. Max and Luke have worked together to have high profile cases dismissed in the past, including a first degree rape. Max is unafraid of taking a case to trial, which has earned him the respect of numerous States Attorney's Offices, and judges alike. Max and Luke make a great team, having previously collaborated on charges to include first-degree murder.
Want to speak directly with an attorney? Give us a call today
Understanding the Complexities of Felony Cases
The intricacies of felony cases can be daunting for anyone to navigate, even a criminal defense lawyer. One of the most important aspects of a felony case is understanding the specific nature of the charges you face. These crimes vary significantly in severity, from white collar crimes like fraud and bad checks to violent crimes such as first degree assault and attempted murder. At FrizWoods, our experienced attorneys can help interpret and clarify the legal jargon, providing you with an understanding of your charges and potential defenses.
Drugs-related crimes, for instance, can range from simple possession to more severe charges like possession with intent to distribute or drug trafficking. With the evolving legal landscape around substances such as marijuana, it's crucial to have an attorney who understands the nuances of drug cases and can defend your rights effectively.
As laws change - our criminal defense attorneys always stay up to date with Maryland State and Federal Court opinions and laws.
Attorneys who work to build a Strong Defense in Maryland Criminal Cases
A strong defense begins with a thorough investigation. Our team meticulously reviews every aspect of your case, including the arrest procedure, the collection and handling of evidence, and the conduct of law enforcement. Even minor procedural errors can have a significant impact on your case. We also review the charges to ensure they are proportionate to the alleged crime and law violation. In some instances, we may be able to negotiate lesser charges, like reducing a Possession with Intent to Distribute Drugs to simple possession, or a felony to a misdemeanor.
We also work tirelessly to protect your rights throughout the legal process. Understanding your rights under the law is especially crucial in gun cases as many jurisdictions have specific laws concerning gun ownership and use. Navigating this legal landscape requires specialized knowledge and expertise.
Zealously representing clients in Court
When it comes to court appearances, having an experienced criminal lawyer by your side is invaluable for criminal defense. Court procedures can be complex, and understanding the language and protocols used can be challenging for those without legal training. With our team by your side, you can navigate these complexities with confidence.
Our Maryland criminal lawyers also have extensive experience in jury trials. The right to a trial by jury is a fundamental part of the American justice system, and understanding how to effectively present your case to a jury can significantly impact the outcome. We have a deep understanding of jury selection and trial strategy, which can be crucial in cases of serious charges like assault in the first-degree and sex offenses.
Easy to find when your case is over
Our support doesn't end once the trial is over. If you're acquitted, we can help with expunging your criminal record, allowing you to move forward without the shadow of a criminal charge. The effects of a felony charge can be long-lasting, affecting everything from employment opportunities to housing applications. By working to expunge your record, we help mitigate these effects and support you in moving forward.
At FrizWoods, we understand that facing a felony charge can be a daunting experience. Our team is dedicated to guiding you through the process, protecting your rights, explaining the law, and fighting for the best possible outcome. Contact us today to discuss your case.
Going beyond the Court Room
At FrizWoods, we believe in offering a comprehensive defense strategy that goes beyond the courtroom. This means we also assist our clients in dealing with the personal and societal implications of facing criminal charges.
For instance, we provide guidance on how a felony charge could impact future employment opportunities, personal injury cases, or personal matters such as child custody disputes. The goal is to help our clients navigate the complex and often overwhelming world of law, allowing them to make the best possible decisions for their future.
Serving All of Maryland
FrizWoods is proud to serve all areas of Maryland. Our Maryland criminal defense attorneys are well-versed in the intricacies of Maryland's criminal justice system, and they bring this knowledge to bear in every case they handle. Whether you're in Annapolis, Anne Arundel County, Baltimore City, or Carroll County, our team is ready and willing to fight for your rights.
If you're facing a felony charge in Maryland, you need a lawyer who understands the stakes, not one who is busy chasing car accidents. You need a lawyer who has the experience and the knowledge to build a strong defense. And most importantly, you need a lawyer who is committed to fighting for your rights within the law, every step of the way.
In Maryland, that lawyer can be found at FrizWoods. Contact us today for a free consultation.
Further Reading
For more information on Maryland's criminal laws, the criminal justice process, or specific types of charges, we invite you to explore the resources available on our blog. Here, you'll find in-depth articles on a wide range of topics, including DUI laws in Maryland, traffic law, how to deal with a drug charge, what to expect from a bail review, and more. Our aim is to provide you with the knowledge and insights you need to understand your situation and make informed decisions about your defense.
To learn more about the specific areas of criminal law we handle, visit our Practice Areas page. Whether you're facing charges related to assault, drugs, DUI, theft, or sex offenses, our team has the experience and the expertise to help anyone facing charges in the United States find the right criminal defense attorney.