A police officer just served me with a protective order. What is a protective order?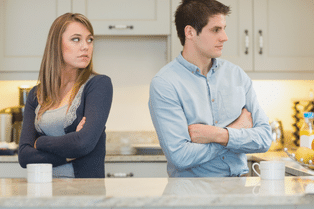 A uniformed police officer walks up to your doorstep with paperwork in his hand. The officer says that a protective order has been issued against you, and that you are to leave your house immediately and have no contact with your significant other and maybe even your children. The officer points out there is a court date that you can go to if you want to contest this order. What just happened? How could something like this take place without you being involved? What is a protective order?
A protective order is a court order that issues under a law from Maryland's Family Law Article Section 4-504 which orders a person from refraining from doing certain acts against another person. In other jurisdictions, the order is known as a restraining order or a stay-away order.
How did someone get a protective order against me?
In order for a person to initially request a protective order against you, they must swear out a petition to a commissioner (a judicial officer usually located in the local jail or courthouse and usually available 24 hours a day) or a District or Circuit Court judge when the courthouses are open. They must first indicate that they are an eligible person, meaning that they have a certain type of relationship with you. That relationship qualifies if they are:
are married, divorced, or currently separated;
are related by marriage, blood or adoption (this includes stepparents and stepchildren if they have lived with you for at least 90 days in the past year);
have lived together in a sexual relationship for at least 90 days in the past year;
are the parents of a child together;
have had a sexual relationship with each other in the past year;
are a vulnerable adult;
were raped or sexually assaulted by the other person (including attempts) in the past six months.
I don't have any of those relationships with the person who received a protective order against me. How did they get one?

It could be that the person requested a "peace order" instead, and you were served that. A peace order is a more limited version of a protective order, and can only be granted in more limited circumstances (specific alleged crimes) and shorter time periods.
Why did the Court issue the protective order in the first place?
In order for the court to have initially issued the protective order, it has to find under a low standard a proof that an abusive act occurred by you against the person who filed the protective order. The initial proof is usually by testimony alone, either sworn under oath written to the commissioner or in spoken testimony to a judge. The result, if successful, is a temporary or interim protective order, which is a short term (generally a week) protective order that is valid only until the next court hearing, where a "final protective order hearing" takes place. The petition contains specific examples of acts of abuse, which include:
kicking, punching, slapping, strangling/choking;
threats of violence;
shooting, stabbing;
biting;
hitting with object, shoving;
rape or other sexual offense, (or attempt);
stalking;
mental injury to a child;
detaining against the person's will;
revenge porn.
What's at stake? What can the court tell me to do in a protective order?
The consequences are significant and can impact you long after the protective order itself expires. While a temporary protective order only lasts a week, the final protective order can last up to a year, and can be modified or extended upon request of the petitioner in certain circumstances. The protective can order you to, among other things, refrain from abusing, threatening, or harassing the person; have no contact with the person; stay away from that person's home, work, or school; immediately vacate your home; provide temporary child support to the person; immediately forfeit your firearms to law enforcement; forfeit use of your vehicle; attend treatment programs such as domestic violence Abuser Intervention Program (AIP) or substance abuse programs; limit access to your children; and pay temporary alimony or child support.
If you contest the protective order and lose, you will not have the ability to request the court to shield the protective order from public view. If you consent to the protective order, you may, upon the expiration of the order if it is not violated in certain time periods, request that the court shield the protective order from public view.
Violation of Protective Order
If you violate the protective order, criminal charges can be brought against you, with a maximum penalty of ninety days of incarceration and $1000 fine for the first offense. It is important to recognize that the person who filed the protective order cannot decide when it does or doesn't apply, and if they reach out to you when a no contact order is in place it does not make it ok to talk to them. Contact by a person subject to a protective order to the person who filed it is a crime whether that person consents to the contact or not.
What should I do?
Hire an attorney with experience fighting and litigating protective orders, and who can advise you whether to contest or consent to the protective order, or negotiate a resolution. In some cases, a criminal charge accompanies a protective order, so that the person subject to a protective order because of a claimed assault will be facing assault charges for the same allegations in criminal court. In that case, it is important to discuss your rights against self-incrimination before deciding whether to testify or contest the protective order. It is important that an attorney represent you at the final protective order hearing or you may be stuck with everything the Petitioner wants in that order, with no home, limited access to you children, and limited resources, with no ability to shield this case down the road. Max Frizalone and Luke Woods have litigated and negotiated hundreds of protective orders between the two of them both defending and advising the person served with the order, and advocating for and advising the person filing the petition.
Contact Us
We pride ourselves on being one of Maryland's most accessible law firms. Our 24 hour attorney line is always open, give us a call and be directly connected with Max Frizalone or Luke Woods. We are more than happy to give you a free consultation and case review. Don't wait until the last minute to find the right attorney for your case. Call us or fill out one of our contact forms to request an appointment today.
Visit our Offices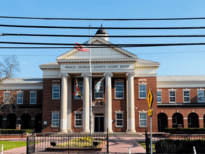 Upper Marlboro Office
14513 Main Street, Ste B,
Upper Marlboro, MD 20772
(301) 720-1917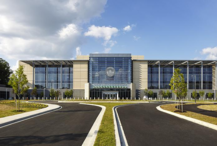 Columbia Office
6304 Woodside Court, Suite 110
Columbia, MD 21046
(410) 346-9384
Free Consultation
Locations