Maryland Theft Attorneys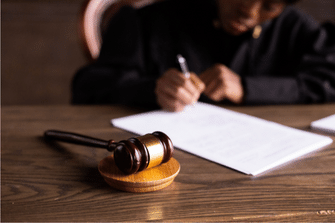 Being charged with a theft can have a major impact on a person's life. Theft charges in Maryland can be classified as either felonies or misdemeanors, depending on the value of the goods or services that were allegedly taken. A knowledgeable Maryland Theft Attorney will know exactly how to defend your case, and will be aware of the various defenses you may have in your case.
Maryland's theft laws have evolved over the past two decades, with the general definition of theft covering a wide array of criminal offenses. District Courts maintain jurisdiction over most theft cases, even some felony charges of theft. Having the right attorney with you in Court can mean the difference between jail time, or outright dismissal of charges.
What are the different penalties for theft?

Theft of less than $100 Misdemeanor punishable by up to 90 days of incarceration and a $500 fine

Theft of $100 to $1,500 Misdemeanor punishable by up to six months of incarceration and a $500 fine

Theft of $1,500 to $25,000 Felony punishable by up to 5 years of incarceration and a $10,000 fine

Theft of $25,000 to $100,000 Felony punishable by up to 10 years of incarceration and a $15,000 fine

Theft over $100,000 Felony punishable by 20 years of incarceration and a $25,000 fine
How can the State prove theft?

The Maryland Theft provisions give the State a wide variety of methods of proving theft including:

Obtaining control of property by concealment, deception, or use
Knowingly possessing stolen property
Taking possession of property known to be lost or delivered by mistake
Obtaining services by deception or without consent
Experience Counts
Attorneys Luke Woods and Max Frizalone have each tried countless theft cases in District Courts across Maryland. Through zealous representation, Max and Luke have secured acquittals in the form of not guilty verdicts, and suppression of key evidence in theft cases.
Max and Luke have the specialized knowledge necessary to defend a wide array of variants of theft including bad checks, fraud, forgery, and motor vehicle theft. Additionally, Max and Luke can assist with charges of identity fraud, credit card theft, and other digital theft charges.
Types of theft cases
Maryland Criminal Statutes have general theft provisions, and specialized charges for certain types of theft. An experienced Maryland Theft Attorney will know the differences between these charges. For example, outside of the general theft provisions there are charges in Maryland for:
Motor Vehicle Theft
Newspaper Theft
Bad Checks
Unauthorized removal of property
Embezzlement
Defalcation
Failure to Deliver Documents for Merchandise
Theft of Grocery carts
Misappropriation by Bailee
Theft or Duplication of State-Owned Keys
Failure to return a rental vehicle
Code Grabbing Devices
Unauthorized Access to Computers
Interference with Cable Television Service
Obtaining Telephone Records without Consent
Statutory Defenses to Theft
Acting under a good faith claim of right to the property involved

Acted in the honest belief that a person had the right to obtain or exert control over the property

Spousal property unless the defendant and the defendant's spouse were not living together as husband and wife and were living in separate residences at the time of the alleged theft;

In a case of theft of a trade secret, a person who rightfully knew the trade secret.
Contact Us
We pride ourselves on being one of Maryland's most accessible law firms. Our 24 hour attorney line is always open, give us a call and be directly connected with Max Frizalone or Luke Woods. We are more than happy to give you a free consultation and case review. Don't wait until the last minute to find the right attorney for your case. Call us or fill out one of our contact forms to request an appointment today.
Visit our Offices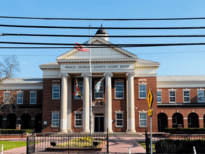 Upper Marlboro Office
14513 Main Street, Ste B,
Upper Marlboro, MD 20772
(301) 720-1917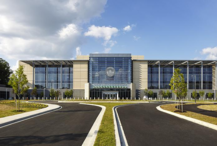 Columbia Office
6304 Woodside Court, Suite 110
Columbia, MD 21046
(410) 346-9384
Free Consultation
Locations