Luke Woods - Partner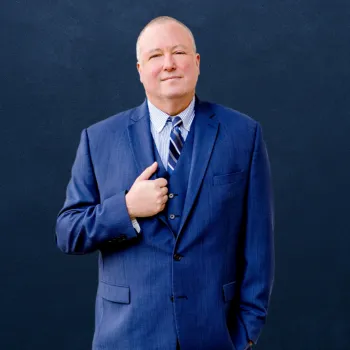 Luke is a veteran felony trial attorney with over two decades of experience as a criminal defense lawyer. Luke has been a staple in Maryland criminal defense having grown from a young public defender into a qualified and tested private defense attorney during his tenure as an attorney in Maryland. Luke has had the fortune of appearing in every jurisdiction in the State of Maryland, and is a recognizable figure across the State.
He received a Bachelor of Arts Degree from Reed College and a Juris Doctorate from Northwestern School of Law. After receiving his degrees, he served as a law clerk contracted with the Department of Justice for complex litigation, while serving as an attorney in the Judge Advocate General's Corps in the United States Army Reserves.
Since 2006, Luke has specialized in DUI and criminal defense throughout the State of Maryland, and offers a wealth of knowledge and trial experience, having litigated hundreds of cases in District, Circuit, and Juvenile Court during his tenure as a supervisory public defender, and subsequent career as a private attorney.
Luke has extensive experience with all facets of representation in criminal defense from initial bond review through trial to sentencing, reconsideration and appeal, including preliminary hearings, competency and criminal responsibility, juvenile proceedings, waiver/transfer hearings, motions hearings, court trials, jury trials, parole hearings, and violations of probation hearings, as well as significant experience with specialty courts such as drug court and mental health dockets.
Luke is an aggressive litigator skilled in quickly identifying and pursuing the best defenses in criminal and traffic cases with a reputation for the finest legal representation in criminal defense. He has extensive experience in all levels of traffic, misdemeanor, minor and major felonies, including DUI and traffic offenses, misdemeanors, theft, simple drug possession, assaults, drug distribution, firearm possession, robberies, sex offenses, crimes of violence, manslaughter and murder. Luke is a tireless zealous advocate, unflinching and undaunted in the courtroom, and unrelenting in his pursuit of the defense of his clients.
In January of 2022 Luke formed FrizWoods LLC to continue to do what he does best, litigate criminal cases. Luke is exactly the type of attorney you'd like to have in your corner, a real veteran.
Bar Admissions
Education

Northwestern School of Law, Juris Doctorate
Reed College, Bachelor of Arts
Free Consultation
Locations