Calvert County Criminal Defense Lawyers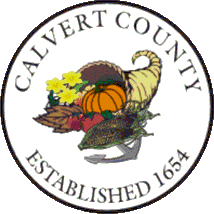 Have you been charged with a crime in Calvert County? If so, you are going to want to hire a set of real Southern Maryland Lawyers who are familiar with Calvert County. Luke Woods and Max Frizalone have experience taking cases to trial in Calvert County including DUI, felony cases, and domestic assault charges. Max and Luke have earned their reputation as trial attorneys after handling cases throughout Southern Maryland during their tenures as Public Defenders and States Attorneys. Luke Woods has spent over twenty years building his reputation as one of the staunchest trial advocates in Southern Maryland. During Luke's twenty plus years as a criminal defense lawyer he has successfully defended charges of nearly every variety, from simple assaults to complex murder cases. Luke and Max have handled cases in Calvert County Circuit Court as well, where they represented clients charged with felony sex charges, gon offenses, and drug charges.
The Calvert County State's Attorney's office often seeks incarceration in criminal cases, and having the right attorney in your corner could mean the difference between dismissal or conviction. Max and Luke are Calvert County Criminal Defense lawyers who know the system, and can guide you through the process. They know the Judges, the States Attorneys' and often times that means the difference between a probation sentence and months in jail. Their specialized knowledge is exactly what makes them the perfect Calvert County lawyer for you.
Cases we can help with include:
Calvert County Veterans
Max and Luke formed FrizWoods to provide tailored criminal defense representation to clients across Maryland. They both previously worked as Public Defenders for the State of Maryland in Saint Mary's County and Calvert County, and Max also worked as a States Attorney in Prince George's County. A large portion of Luke's twenty year career was spent handling high level felony cases in Calvert County's circuit court. FrizWoods is a collaborative law firm, in which Max and Luke tackle cases as a team. You don't have to hire a one man operation, hire the FrizWoods team and we will put together a joint legal defense on your case. Max and Luke are unafraid to take cases to trial, which is why both Luke and Max have a wealth of five star reviews under their belt.
Contact Us
We pride ourselves on being one of Maryland's most accessible law firms. Our 24 hour attorney line is always open, give us a call and be directly connected with Max Frizalone or Luke Woods. We are more than happy to give you a free consultation and case review. Don't wait until the last minute to find the right attorney for your case. Call us or fill out one of our contact forms to request an appointment today.
Visit our Offices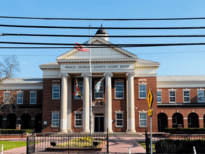 Upper Marlboro Office
14513 Main Street, Ste B,
Upper Marlboro, MD 20772
(301) 720-1917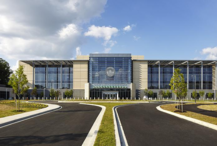 Columbia Office
6304 Woodside Court, Suite 110
Columbia, MD 21046
(410) 346-9384
Areas we serve
20610 Barstow, 20615 Broomes Island, 20629 Dowell, 20639 Huntingtown, 20657 Lusby, 20676 Port Republic, 20678 Dares Beach, 20678 Prince Frederick
20685 St. Leonard, 20688 Solomons
20689 Sunderland, 20714 North Beach, 20732 Chesapeake Beach, 20736 Owings, 20754 Dunkirk