Carroll County Criminal Defense Lawyers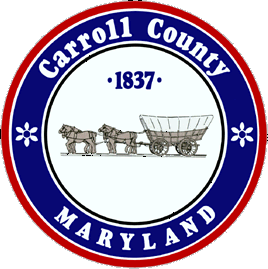 Luke Woods and Max Frizalone have built a reputation in Carroll County over the last year after trying numerous District and Circuit Court cases. Luke and Max have built relationships with the local State's Attorney's Office, and are also intimately familiar with the Judges sitting in the District and Circuit Court. Max and Luke are both members of the Carroll County Bar Assocaition, which enables them to stay up to date on the recent judicial events in Carroll County.
If you have been charged with a criminal case in Carroll County, it is of the upmost importance that you contact a qualified Carroll County Criminal Defense Lawyer as soon as possible. Going to Court unprepared, or with an attorney who does not know the jurisdiction, could result in an unfavorable outcome. Max Frizalone and Luke Woods specialize in DUI cases in Carroll County. The local Maryland State Police Barrack and Sherriff's office are very active on the roadways in Carroll County, leading to a large number of wrongly accused DUI cases. Max and Luke have made it their mission to push back on DUI charges in Carroll County, and have had great success in trials over the past several months.
Carroll County Trial Lawyers
Max and Luke formed FrizWoods to provide tailored criminal defense representation to clients across Maryland. They both previously worked as Public Defenders for the State of Maryland and Max also worked as a States Attorney in Prince George's County. FrizWoods is a collaborative law firm, in which Max and Luke tackle cases as a team. You don't have to hire a one man operation, hire the FrizWoods team and we will put together a joint legal defense on your case. Max and Luke are unafraid to take cases to trial, which is why both Luke and Max have a wealth of five star reviews under their belt.
Max and Luke have recently taken several cases to trial in Carroll County. In the Circuit Court for Carroll County, Max earned two acquittals in the second half of 2021.
Looking for an attorney in Carroll County for your Violation of probation?
Contact Us
We pride ourselves on being one of Maryland's most accessible law firms. Our 24 hour attorney line is always open, give us a call and be directly connected with Max Frizalone or Luke Woods. We are more than happy to give you a free consultation and case review. Don't wait until the last minute to find the right attorney for your case. Call us or fill out one of our contact forms to request an appointment today.
Visit our Offices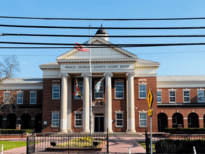 Upper Marlboro Office
14513 Main Street, Ste B,
Upper Marlboro, MD 20772
(301) 720-1917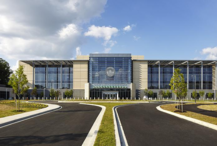 Columbia Office
6304 Woodside Court, Suite 110
Columbia, MD 21046
(410) 346-9384
Areas we serve
21048 Patapsco, 21048 Finksburg, 21074 Greenmount, 21074 Hampstead, 21080 Henryton, 21088 Lineboro, 21088 Manchester, 21102 Lineboro. 21102 Millers, 21102 Manchester, 21104 Woodstock, 21104 Marriottsville, 21157 Carrollton, 21157 Westminster, 21158 Westminster, 21757 Detour, 21757 Middleburg, 21757 Keymar, 21764 Linwood, 21776 New Windsor, 21784 Carrolltowne, 21784 Eldersburg, 21784 Gaithersburg, 21784 Sykesville, 21787 Taneytown, 21791 Union Bridge
Free Consultation
Locations