Charles County Criminal Defense Lawyers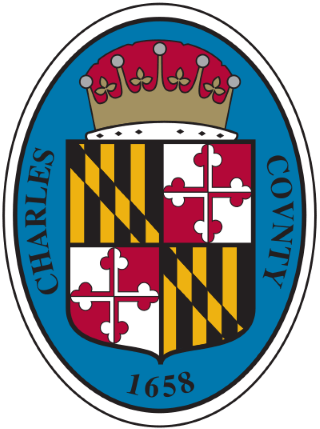 Luke Woods started his career defending accused Defendants in Charles County, Maryland, where he built his reputation as a top tier criminal defense lawyer. Luke is well known by local judges and attorneys alike, who are not quick to challenge his trial prowess.
Charles County Criminal Attorney
If you have received Charles County criminal charges, then you've reached the right firm. We have extensive experience in Charles County, developed through Luke Wood's decade of Charles County criminal trial experience. Luke has a wealth of knowledge and understanding of the County, and is familiar with the local State's Attorney's Office. Luke has taken numerous felony cases to verdict in Charles County, and has notably won several high profile cases there.
The Charles County State's Attorneys office seeks incarceration on most cases, so having a local advocate on your side will be crucial for your case. Criminal charges can have far reaching impacts, which are best addressed before they arise. Attorneys like Max Frizalone and Luke Woods are exactly who you need in your corner. We can help with charges like:
Charles County DUI Cases
Charles County Assault Cases
Charles County Drug Cases
Charles County Felony Cases
About the County
Charles County is one of Southern Maryland's several counties. It sports a population of just above 166,000 residents, with the County government located in La Plata. Charles County was created in 1658, and has deep rich history. The largest city in the County is Waldorf, Maryland. Charles County is policed by the Maryland State Police, and the Charles County Sheriff's office.
Courthouses
Charles County has one District Court located at 11 Washington Avenue, La Plata, MD 20646. In the District Court, traffic, misdemeanor, and a few select felony cases are prosecuted in bench trials before Charles County District Court Judges.
Charles County has one Circuit Court, located at 200 Charles St, La Plata, MD 20646, which is only a few steps from the District Court. In the Circuit court, felony cases are heard before juries selected from Charles County residents.
Parking for these Court houses is free in the lots behind the buildings.
Who will prosecute my case?
Criminal cases in Charles County are prosecuted by the Charles County States Attorney's Office. Their office employs Assistant States Attorneys ("ASAs") who prosecute each individual case. At the District Court level, cases are assigned based on the docket, or time, date, and Court room they fall in. At the Circuit Court level, cases are assigned to individual ASAs who belong to distinct units based on speciality.
Visit our PG Office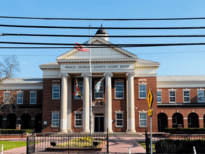 Upper Marlboro Office
14513 Main Street, Ste B,
Upper Marlboro, MD 20772
(301) 720-1917
Areas we serve
20611 (Bel Alton), 20612 (Benedict), 20675 (Bensville), 20616 (Bryans Road), 20617 (Bryantown), 20625 (Cobb Island), 20632 (Faulkner), 20637 (Hughesville), 20640 (Indian Head), 20645 (Issue), 20646 (La Plata), 20658 (Marbury), 20662 (Nanjemoy), 20664 (Newburg), 20677 (Port Tobacco), 20601 (Waldorf), 20602 (Waldorf), 20603 (Waldorf), 20695 (Waldorf), 20693 (Welcome)