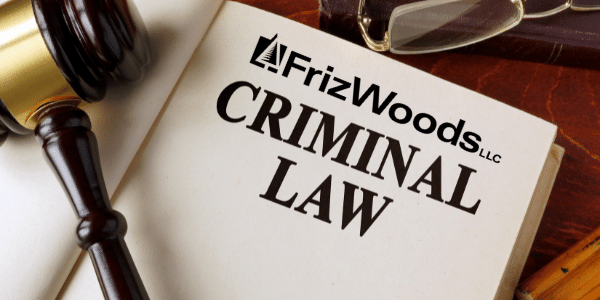 Criminal Law Specialists
Here at FrizWoods LLC, all we handle are criminal defense cases. Unlike many other firms that bill themselves as a jack of all trades, Max Frizalone and Luke Woods focus all of their expertise on criminal law cases.
This narrow approach allows has allowed Max and Luke to become highly knowledgeable on a wide array of cases including:
Specialization that counts
Max Frizalone and Luke Woods specialize in criminal defense representation. Their experience spans from being prosecutors to providing counsel to clients under investigation or accused of a crime. In the public eye, the law is often seen as black and white, but our attorneys know there can be a lot of gray areas. In each case the facts differ and the law changes, so if you've been charged with a criminal offense - we're here for you. Whether it's drunk driving, theft, drug charges, assault charges, or any other type of crime - we want the best possible result for your case. Luke Woods has been representing clients in Maryland for over 20 years in a wide array of criminal charges, from sex crimes to homicide, to complicated drug cases.
We know who to call.
We maintain an extensive network of investigators and experts that can be utilized to fight your case. We also pride ourselves on our personal approach to each case - we will go over every detail, explain all your options, and help you determine what's best for you. Our lawyers work hard to protect your constitutional rights and fight for the best possible outcome in your case. Whether you are an individual facing simple misdemeanor charges or someone accused of committing one of the most heinous felonies imaginable, you deserve the best legal representation available.
Put FrizWoods in your corner
FrizWoods Criminal Defense is a criminal defense firm based in Maryland. Our primary area of expertise is criminal defense, and we represent clients from across Maryland.
Frizwoods was established in 2022 by former prosecutor Max Frizalone and experienced attorney Luke Woods. FrizWoods strives to provide personal attention to your unique legal situation, as well as highly-experienced representation for a variety of criminal charges. We offer a wide variety of services, from consultations to trial work, to help you through your criminal matter and get you back on your feet as quickly as possible.
Contact Us
We pride ourselves on being one of Maryland's most accessible law firms. Our 24 hour attorney line is always open, give us a call and be directly connected with Max Frizalone or Luke Woods. We are more than happy to give you a free consultation and case review. Don't wait until the last minute to find the right attorney for your case. Call us or fill out one of our contact forms to request an appointment today.
Visit our Offices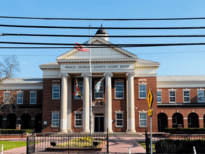 Upper Marlboro Office
14513 Main Street, Ste B,
Upper Marlboro, MD 20772
(301) 720-1917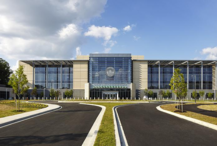 Columbia Office
6304 Woodside Court, Suite 110
Columbia, MD 21046
(410) 346-9384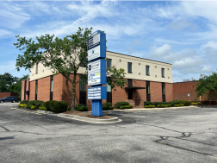 Severna Park Office
540 Ritchie Hwy Suite 301, Severna Park, MD 21146
(410) 883-5667
Free Consultation
Locations