LET'S FIGHT YOUR CASE
Experienced Maryland Criminal Defense Lawyers
Having a strong maryland criminal defense lawyer in your corner can mean the difference between incarceration and freedom. Going to court with the wrong attorney could be the worst mistake of your life. The attorneys with FrizWoods only handle criminal offenses, place your case in the hands of a real criminal lawyer who knows the criminal justice system. We can help you put your legal problems in the rear view.
GET A CONSULTATION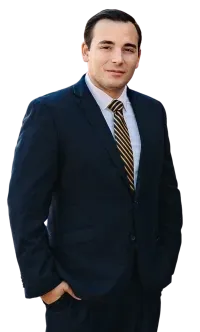 Max Frizalone
What makes us different
The FrizWoods Difference
What sets us apart from other Criminal Defense law firms is that we specialize in criminal cases. While many other "Maryland Criminal Lawyers" might be busy chasing ambulances or dealing with divorces, the attorneys with FrizWoods solely focus on criminal cases like yours. Facing criminal charges in Maryland? Luke and Max can assist with nearly any charge including DUI cases, domestic assaults, felony drug cases, gun cases, sex offenses, white collar crimes, and even cases as serious as murder allegations. We aren't just any Maryland criminal lawyers, we are specialized maryland criminal defense lawyers who have created a practice specifically designed to address criminal charges faced by our clients. We solely work within Maryland's State Courts and have been involved in cases charging almost every maryland criminal charge that exists. Personal service is crucial to our success as a firm, do not hesitate to contact our twenty four hour attorney line for a free consultation.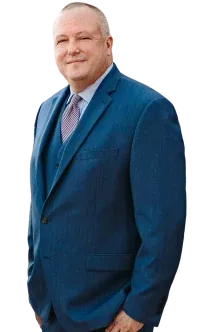 Luke Woods

Legal Knowledge
The FrizWoods team employs their years of experience navigating the legal system to ensure all of our clients take advantage of their strongest legal defenses. Max and Luke learned the ropes working as Public Defenders, and Max also worked as a States Attorney. Their experience with criminal law has enabled them to become effective criminal defense attorneys

Constant Contact
Luke and Max provide each of their clients with direct contact lines and personal attention. No more calling a secretary and waiting days to be called back. Our 24 hour attorney line is always open for attorney client priviledged initial consultations and client concerns. Legal matters concerns almost never arise between 9 AM and 5 PM when most firms are open. FrizWoods never closes. Hire a Maryland criminal lawyer that you can reach on the phone anytime, not an attorney in Maryland you have to call when their door opens after 9.

Affordable Fees
FrizWoods can work within your budget to provide representation on a customized payment plan that fits your individual financial situation. We accept all major forms of payment including cash, credit, electronic payment, and checks. No matter if it's a white collar crime case, a felony, or a simple misdemeanor, FrizWoods will make a payment schedule that works for you. Our Maryland Criminal Defense attorneys represent clients of all backgrounds across the State of Maryland.

Results Driven
Reputation is key to the success of FrizWoods. Our firm is driven to deliver the best results for all of our clients at the highest level. Don't take our word for it, both Max and Luke have earned countless five star reviews from past and present satisfied clients, proving they are among the best Maryland criminal lawyers. Their trial experience is well versed, and they have represented thousands of clients charged with various criminal offenses during their careers.
Get in touch
Confidential Case Consultation
Frequently Asked Questions
FAQ
I think I may become involved in a criminal case. When can I contact you?

We can assist you at the earliest stages of a potential criminal case, including before any charges are brought by Police or State agencies. Often when we are able to limit charges or even exclude the possibility are brought when we are retained early on in an investigation. Do not hesitate to contact us if you believe you are under investigation, or may become the target of an investigation. Our law firm is open 24/7 for clients, as we know that most criminal cases don't arise during business hours. Our firm provides free consultations over the phone, and at each of our office locations. All of our consultations are covered by attorney client privilege. Call today to speak with a criminal defense attorney.
Why should I hire a Maryland Criminal Lawyer?

If you are seeking high quality representation from a criminal lawyer, you are going to want to have an advocate on your side who has experience in the Maryland Criminal Justice system. All too often Defendants in the State of Maryland choose to represent themselves or accept subpar legal representation resulting in convictions. At FrizWoods we provide stellar representation to ensure that your rights are respected in the Maryland Criminal Court system. If you're looking for a criminal defense attorney, you've reached the right law firm.
What if I can't afford a criminal lawyer?

If you, or your loved one has been charged with a criminal offense, we can provide representation on a payment plan that fits your budget. We formed our law firm, FrizWoods LLC to provide full service criminal defense for cases ranging from complex felonies to drunk driving defense. You deserve the best Maryland criminal defense attorney for your case, do not hesitate to call us today. Luke and Max visit incarcerated clients wherever they are held, often the same night they are incarcerated. We can discuss your loved one's case with them at a county jail facility, or any Maryland Prison facility. Our firm regularly represents clients on payment plans to solve their legal problems with their best interests in mind.