FrizWoods Office Locations
Looking for a Maryland criminal defense attorney? FrizWoods has multiple office locations throughout the state to serve you. Whether you're facing DUI charges, drug crimes, or other criminal offenses, our experienced attorneys are here to help.
Upper Marlboro Office
If you're located in Prince George's County, visit our Upper Marlboro office for a free consultation. We're conveniently located at:
Address: 14513 Main Street, Ste B, Upper Marlboro, MD 20772
Phone: (301) 720-1917
Our Upper Marlboro office is siutated on Main Street and is easily accessible by car and public transportation, making it a convenient location for many clients.
Columbia Office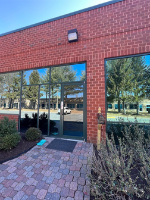 Our Columbia office is located in Howard County and serves clients throughout the Baltimore-Washington metropolitan area. Come visit us at:
Our Columbia office is located just off Broken Land Parkway with easy access to major highways and public transportation.
Severna Park Office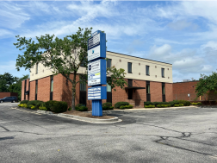 For clients in Anne Arundel County, our Severna Park office is a convenient location for legal representation. Come see us at:
Our Severna Park office is located on Ritchie Highway and offers ample parking for clients.
Virtual Consultations
At FrizWoods, we understand the challenges of the COVID-19 pandemic. That's why we offer virtual consultations to help you get the legal representation you need without leaving your home. We also accept multiple forms of electronic payment for your convenience. Inquire with our attorneys to find out more about how we can set an appointment that's most comfortable for you.
Whether you're located in Prince George's County, Howard County, Anne Arundel County, or beyond, FrizWoods has a convenient office location to serve you. Contact us today for a free consultation and see how we can help you with your criminal defense case.