Maryland DUI Chart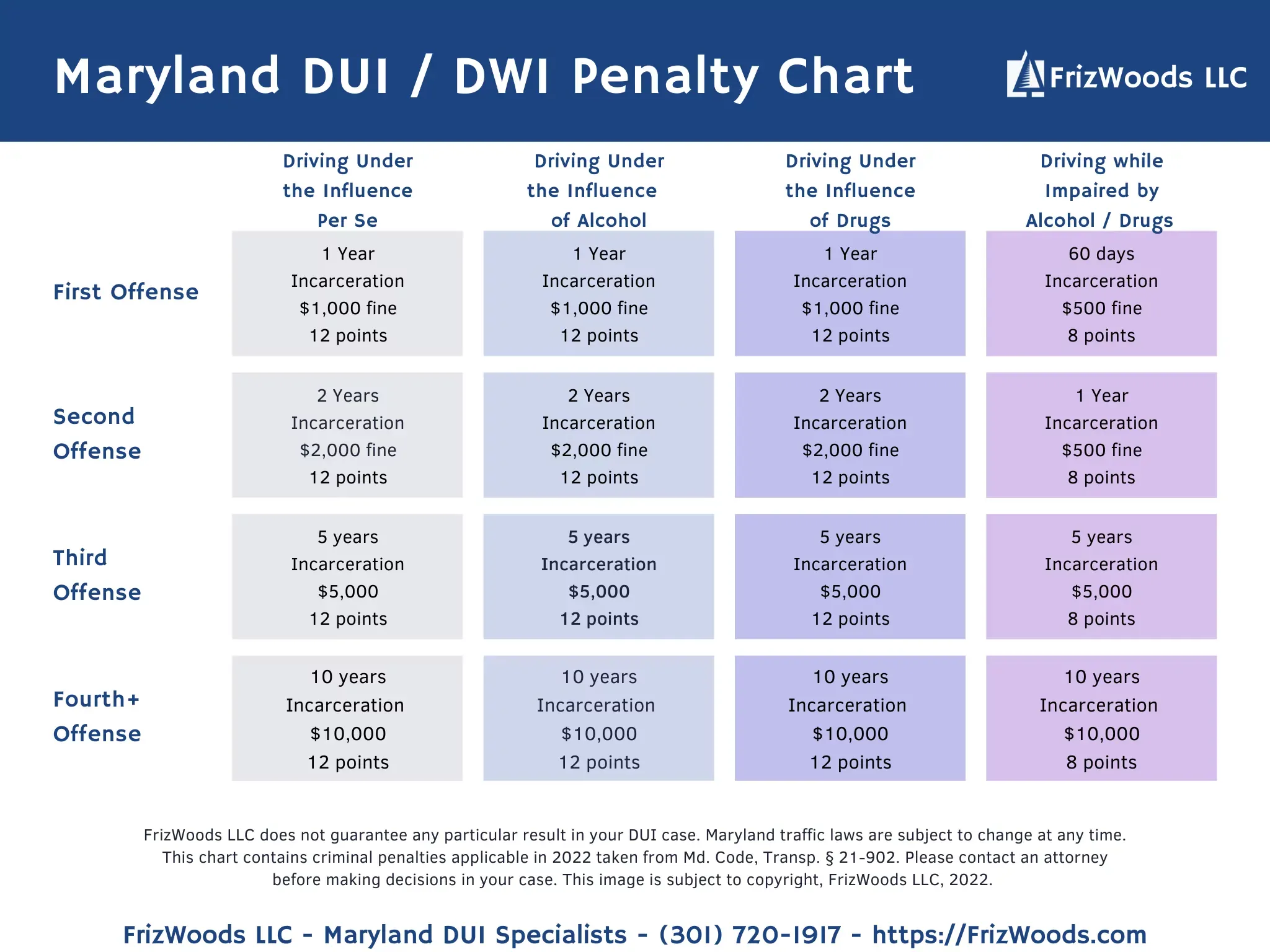 Maryland DUI
Maryland DUI penalties can be confusing. The above chart was designed with the intention of help you understand what potential maximum penalty you could face if charged with a DUI or DWI. This chart does not take into account possible enhancements like:
Having a minor in a vehicle during a DUI or DWI
Maryland DUI License Chart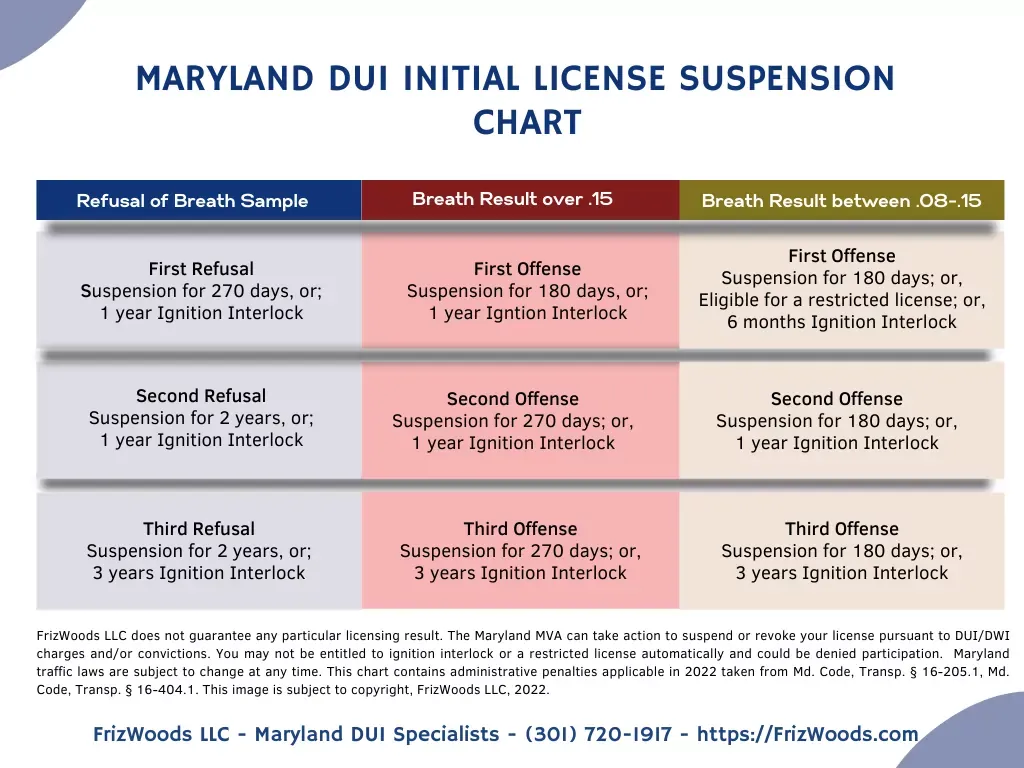 Maryland DUI Suspension
Maryland DUI and DWIs can result in license suspension from a number of sources. The above chart explains license suspensions that would occur from a breath sample requested by an officer based upon suspicion of a DUI/DWI. This chart does not consider additional sources of license suspension including points suspensions, or suspensions related to DWI/DUI convictions.
DUI/DWI Specialists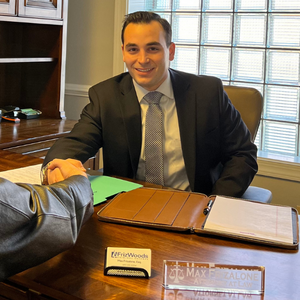 Max Frizalone has built a solid reputation as a DUI specialist having tried cases in nearly every jurisdiction in the State of Maryland. Max has secured acquittals both by jury and by Judge in numerous counties as both a private attorney and during his tenure as a Public Defender. Max Frizalone understands the intricacies of DUI cases, and defends every client with the same tenacity he brings to each consultation. Max possesses the unique ability to identify strong legal defenses that may exist within a case, which many times result in a reduction or dismissal of charges. Max Frizalone has handled allegations of driving under the influence of alcohol, driving under the influence of drugs, and vehicular manslaughter resulting from driving under the influence. Max is unafraid of taking a case to trial, which has earned him the respect of numerous States Attorney's Offices, and judges alike. Max has been trained by some of the best litigators in the United States, including the famous Roy Black.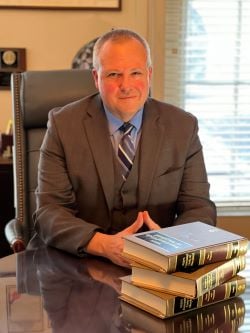 Luke Woods is a veteran trial attorney with over two decades of purely criminal defense experience. Luke held numerous roles in the Army Judge Advocate General's Corps (Army JAGS), and thereafter served as a District Public Defender for Calvert County for over a decade. Luke has tried hundreds of criminal traffic offenses, including countless DUI cases. Luke has a knack for expecting the unexpected, and always has an ace in his sleeve to deliver the Court. Luke has secured not guilty verdicts, acquittals, and dismissals for a wide array of cases to include DUI cases. Luke is a highly experienced criminal defense lawyer, call today and speak with him directly. Just like Max, Luke is well versed in the ins and outs of DUI defense, and is able to identify and analyze legal and factual defenses early on in a case.
If you've been charged with a DUI, contact us today for a free consultation.