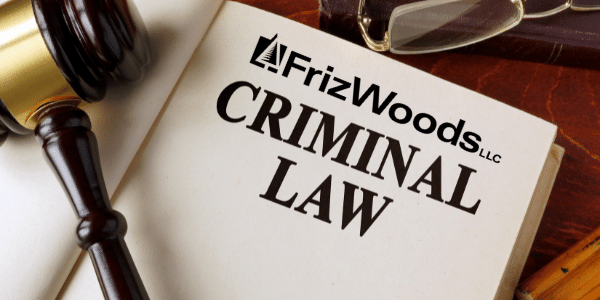 What is a First Degree Assault?
The crime of Assault in the First Degree, also referred to sometimes as aggravated assault or assault with a deadly weapon, is a more serious version of Assault in the Second Degree, but at base, it is just the same type of assault with aggravating factors. It can be separated into three categories.
Criminal Law Article Section 3-202 indicates that a person commits the crime of Assault in the First Degree if that person intentionally causes or attempts to cause serious physical injury to another. "Serious physical injury"means a physical injury that creates a substantial risk of death or causes permanent or protracted serious disfigurement, loss of function or impairment of function of any bodily member or organ.
In practice, whenever significant injuries result from an assault requiring hospitalization of one party, or broken bones, or photos showing significant severe injuries, the charge of Assault in the First Degree is usually levied against the person alleged to have caused those injuries.

But the State also often charges whenever a weapon is present or brandished, even if the weapon doesn't cause an injury. That makes sense if the weapon is a regulated firearm, or gun, given that the second type of Assault in the First Degree is that a person may not commit an assault with a firearm. In that case, by statute, even if you just point a gun at someone without an intent to cause serious physical injury, it is considered Assault in the First Degree. The same doesn't hold true with respect to a knife, a bat, or other weapon. The mere presence of a weapon does not equate to an intent to cause serious physical injury, and the matter can often be litigated successfully in a preliminary hearing depending on the circumstances.

The final type of First Degree Assault is a recent addition to the statute, making it a crime to assault a person by intentional strangulation. That type of assault does not require the additional intent to cause serious physical injury, just the action of applying pressure to another person's throat or neck.
What's at stake?
First Degree Assault is a felony carrying a maximum penalty of twenty-five years of incarceration. In addition, the crime is considered a crime of violence for purposes of parole, which means that a person given a sentence of incarceration for Assault in the First Degree would have to serve over 50% of the actual sentence before becoming eligible for parole. To give you a comparison, sentences that are not crimes of violence and otherwise are parole eligible become parole eligible at 25% of the sentence.
How can you beat the case?
Defenses to First Degree Assault in Maryland are primarily the same as Second Degree Assault in Maryland, albeit, some are less believable if the injuries sustained by an alleged victim are severe. However, if there is enough evidence to generate specific defenses, a Defendant can argue that he only assault the alleged victim because he was defending himself, "self defense", or defending a third party, defending his personal property, or defending his home. The defense that an alleged victim consented to the assault is less likely to be successful in cases where severe injuries are present, as the State will often successfully argue that even if a person consents to a fight, they don't consent to an escalation that results in hospitalization. Self-defense is often a defense to first degree assault charges under Maryland law.
Domestic violence allegations are the source of most first degree assault charges in Maryland, which presents a unique dynamic. Many times alleged victims make fabricated injury claims to generate first degree assault charges under Maryland criminal code. If you're not careful, you could end up with a criminal conviction for a felony with the wrong lawyer.
Bring a trial lawyer to Court, not a divorce lawyer.
When charged with a First Degree Assault in Maryland, you should look to retain an attorney that has experience in preliminary hearings and jury trials in that jurisdiction and throughout the criminal justice system in Maryland. Preliminary hearings occur in District Court according to criminal procedure rules in Maryland. In that hearing the District Court makes a determination whether there is enough evidence to send the matter to Circuit Court. While rarely successful given the low standard of proof in most cases, it is an excellent source of early evidence, and an attorney can often lock in testimony of a witness that can be later relied on in a second degree assault trial. Assault in the First Degree are defensible, even in cases where injuries are severe. Provinder a person intended to commit assault isn't as easy as it sounds. Experienced Maryland Criminal Defense attorneys are able to argue against "serious boidly injury" claims sustained during mutual fights. Attorneys, like Max Frizalone and Luke Woods, who have successfully litigated and tried cases involving significant injuries and fatalities, have the expertise to navigate medical records, conflicting testimony, defense and legal justification, to provide excellent defense in allegations of Assault in the First Degree. Max Frizalone was a former assistant states attorney who handled violent offenses including first degree assault.
Contact us today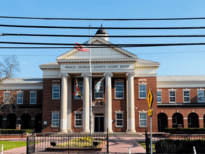 Upper Marlboro Office
14513 Main Street, Ste B,
Upper Marlboro, MD 20772
(301) 720-1917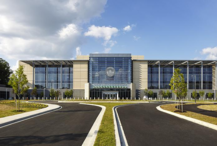 Columbia Office
6304 Woodside Court, Suite 110
Columbia, MD 21046
(410) 346-9384
Locations we serve
Whether your case is in Frederick County, Prince George's County, Howard County, Baltimore County, or Anne Arundel County, we can help fight your charges. No matter if it's a jury trial or a bench trial, we have the ability to establish reasonable doubt in your case.