Prince George's County Criminal Defense, Hire a former PG prosecutor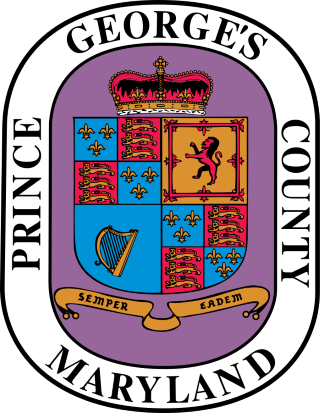 If you find yourself or a loved one facing charges in Prince George's County, it's important to hire a Prince George's County Criminal lawyer has local experience with the criminal justice system. Luke Woods and Max Frizalone have experience handling criminal cases in Prince George's County including DUI, felony cases, and domestic assault charges. Our office is only a few steps away from the Upper Marlboro Courthouse, right across from the Marlboro Grille
Max previously worked with the PG County State's Attorney's Office as an Assistant States Attorney where he prosecuted a wide array of felony cases including car jackings, armed robberies, and attempted murder cases. He learned how the State approaches criminal law, and was responsible for prosecuting violent crimes.
Criminal Defense Lawyer Prince George's County
Prince George's County MD Criminal Cases are unique, as the County does not use electronic filing, so hiring a local attorney might mean the difference between your motion being filed today, or next week when the mail comes in. Max and Luke are Prince George's County attorneys who earned their reputation during their careers represented clients across the county in a wide array of criminal cases arising from nearly every type of criminal offense under Maryland criminal law.
Max and Luke will tell you exactly what to expect, explain the process for your case. If you go to Court with an personal injury lawyer instead of an experienced Criminal defense attorney, you might end up with a criminal record, or worse, serving jail time incarcerated waiting for your trial. Whether you are facing serious felony charges, or just a simple misdemeanor, criminal charges aren't something you should take lightly.
PG Case? No Problem. Criminal Defense is what we do.
Max and Luke formed FrizWoods to provide tailored criminal defense representation to clients across Maryland. They both previously worked as Public Defenders for the State of Maryland, and Max also worked as a States Attorney. FrizWoods is a collaborative law firm, in which Max and Luke tackle cases as a team, criminal law is all that they do.
When you hire the FrizWoods team, we will put together a comprehensive legal defense on your criminal case. Both Max and Luke are unafraid to take cases to trial, from minor misdemeanors to violent crimes, which is evident based on their wealth of five star reviews across every platform.
Criminal cases we can help with include:
Prince George's County DUI & DWI
Prince George's County Drug Cases
Prince George's County Felony cases, including violence crimes
Prince George's County Assault Cases, including domestic violence
Prince George's County Property Crimes
Prince George's County misdemeanor criminal cases
Any other criminal charge
Speak with a criminal lawyer in Prince George's County today
We pride ourselves on being one of md prince george's county's most available law firms. Our 24 hour attorney line never closes, give us a call and be directly connected with Max Frizalone or Luke Woods. We will be more than happy to give you a free consultation about your case. We answer phone calls anytime, including after regular business hours.
We are criminal attorneys who give practical advice to both first time and repeat offenders in pg county. We make sure our clients are treated fairly, and always put their best interests first. We will work tirelessly on your case for the best possible outcome, no matter what it takes. Whether you are charged in district court, or circuit court, we can help.
Don't wait until the last minute to find the right attorney for your case, as the criminal justice system will not slow down for you. If you fail to hire an attorney before Court, a Court could find you've given up your right to counsel. Hiring a criminal defense attorney, or the right team of criminal defense lawyers is key to making sure that you do not run into legal issues during your case. Call us or fill out one of our contact forms to request an appointment today at our prince george's county, MD office to discuss your best defense with a criminal defense attorney.
Meet our team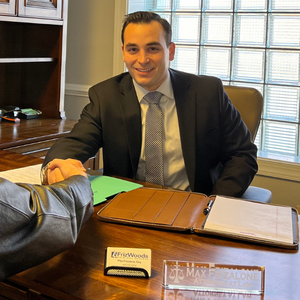 Max Frizalone accrued felony trial experience in his prior roles as a prince george's county prosecutor, public defender, and private attorney. Max has defended felony drug cases in Circuit Courts throughout Maryland. Max has also handled countless drug possession cases in District Court, having previously had charges dismissed and client's acquitted who were charged with drug offenses. Max and Luke have worked together to have high profile cases dismissed in the past, including two first degree rapes. Max is unafraid of taking a case to trial, which has earned him the respect of numerous States Attorney's Offices, and judges alike. Max and Luke make a great team, having previously collaborated on charges to include first-degree murder.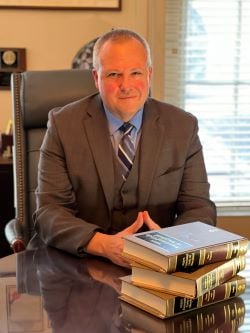 Luke Woods is a veteran trial attorney with over two decades of purely criminal defense experience. Luke has experience defending clients in felony cases of all varieties, including charges arisig from the possession and distribution of drugs. Luke has earned acquittals, dismissals, and not guilty jury verdicts on countless felony cases during his career as a private attorney through motions, trials, and investigations. Luke is highly regarded by Courts accross the State for his ability to identify and pursue defenses that other attorneys might overlook. Luke will leverage his knowledge of felony cases to ensure your case is dismissed before indictment. The most important thing you can do if charged with a felony is call hire experienced legal counsel like Luke Woods who knows the ins and outs of the criminal justice system. Call today and speak with him directly for a free case analysis.
Check out our Upper Marlboro Office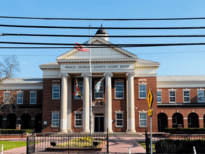 Upper Marlboro Office
14513 Main Street, Suite B,
Upper Marlboro, MD 20772
(301) 720-1917
Locations we service in Prince George's County MD
20607 (Accokeek), 20762 (Andrews AFB), 20608 (Aquasco), 20705 (Beltsville), 20710 (Bladensburg), 20715 (Bowie), 20716 (Bowie), 20720 (Bowie), 20613 (Brandywine), 20722 (Brentwood), 20782 (Chillum), 20735 (Clinton), 20740 (College Park), 20742 (College Park), 20743 (Coral Hills), 20737 (East Riverdale), 20747 (Forestville), 20744 (Fort Washington), 20745 (Glassmanor), 20769 (Glenn Dale), 20770 (Greenbelt), 20748 (Hillcrest Heights), 20781 (Hyattsville), 20774 (Kettering), 20721 (Lake Arbor), 20785 (Landover), 20783 (Langley Park), 20707 (Laurel), 20772 (Marlboro Village), 20712 (Mount Rainier), 20784 (New Carrollton), 20623 (Rosaryville), 20706 (Seabrook), 20708 (South Laurel), 20746 (Suitland), 20772 (Upper Marlboro)