Prince George's County Drug Charge Lawyer
In Maryland generally, drug charges come in two forms, misdemeanor possession of drugs, and felony possession with intent to distribute drugs. Prince George's County, like most counties in Maryland, have specialized detectives who investigate drug cases, and specialized prosecutors who prosecute drug distribution charges. While there are several niche charges related to drug possession and firearms, most drug cases involve either possession or distribution, or both. Both misdemeanor possession, and felony distribution carry the possibility of jail, making it essential to hire an experienced attorney to defend your case.
Misdemeanor drug possession in Prince George's County
Misdemeanor Drug Possession under Maryland Criminal Law Statute Section 5-601
for a first conviction, imprisonment not exceeding 1 year or a fine not exceeding $5,000 or both;
for a second or third conviction, imprisonment not exceeding 18 months or a fine not exceeding $5,000 or both; or
for a fourth or subsequent conviction, imprisonment not exceeding 2 years or a fine not exceeding $5,000 or both.
Factors that might increase your chances of incarceration include:
Prior convictions for drug offenses
Prior convictions for other offenses
Failure to adequately address a drug issue in the community
The quantity of the drugs found
Firearms in proximity to drugs found
Felony possession with intent to distribute
Felony Drug Distribution Charges Under Maryland Criminal Law Statute Section 5-602
(i) for a first conviction, imprisonment not exceeding 20 years or a fine not exceeding $15,000 or both
(ii)for a second conviction 20 years or a fine not exceeding $15,000 or both (iii) for a third conviction imprisonment not exceeding 25 years or a fine not exceeding $25,000 or both
(iv) for a fourth conviction imprisonment not exceeding 40 years or a fine not exceeding $25,000 or both if the person previously has served three or more separate terms of confinement as a result of three or more separate convictions
What are some defenses I could use?
Generally, possession and distribution defenses fall on two major areas of law:
Challenges to searches and seizures under the Fourth Amendment of the United States Constitution
Most drug charges arise from roadside stops and vehicle searches. Both the seizure of your vehicle and the subsequent search are governed by the Fourth Amendment of the United States Constitution and established Maryland law. The purpose for stopping a vehicle can be challenged, along with the probable cause for searching a vehicle. A knowledgeable drug charge lawyer will know exactly what to challenge, and what law he needs to bring to a suppression hearing.
Scientific challenges under Maryland's Daubert standard.
Maryland's new standard for expert testimony is located in Rule 5-702 and states that expert testimony may be admitted, in the form of an opinion or otherwise, if the court determines that the testimony will assist the trier of fact to understand the evidence or to determine a fact in issue.
Other drug crimes in Prince George's County
Maryland has both criminal and civil "fine only" drug offenses. These include:
Possession of Marijuana over 10 grams A CIVIL OFFENSE ; and,
Possession of paraphernalia A CRIMINAL OFFENSE
While each of these charges carries only a fine, a conviction could have other consequences that you should discuss with a qualified Prince George's County attorney.
Who will prosecute my case?
The Prince George's County states attorney's office prosecutes all criminal offenses occurring in Prince George's County. Their office employs numerous Assistant States Attorneys who prosecute individual cases.
Former PG Prosecutor Max & Criminal Defense Attorney Luke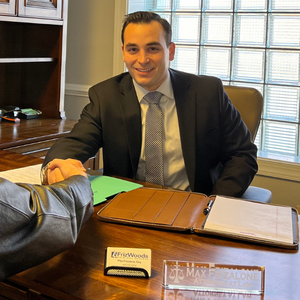 Max Frizalone accrued felony trial experience in his prior roles as a prince george's county prosecutor, public defender, and private attorney. Max has defended felony drug cases in Circuit Courts throughout Maryland. Max has also handled countless drug possession cases in District Court, having previously had charges dismissed and client's acquitted who were charged with drug offenses. Max and Luke have worked together to have high profile cases dismissed in the past, including two first degree rapes. Max is unafraid of taking a case to trial, which has earned him the respect of numerous States Attorney's Offices, and judges alike. Max and Luke make a great team, having previously collaborated on charges to include first-degree murder.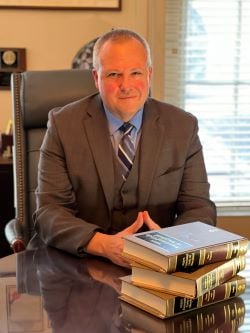 Luke Woods is a veteran trial attorney with over two decades of purely criminal defense experience. Luke has experience defending clients in felony cases of all varieties, including charges arisig from the possession and distribution of drugs. Luke has earned acquittals, dismissals, and not guilty jury verdicts on countless felony cases during his career as a private attorney through motions, trials, and investigations. Luke is highly regarded by Courts accross the State for his ability to identify and pursue defenses that other attorneys might overlook. Luke will leverage his knowledge of felony cases to ensure your case is dismissed before indictment. The most important thing you can do if charged with a felony is call hire experienced legal counsel like Luke Woods who knows the ins and outs of the criminal justice system. Call today and speak with him directly for a free case analysis.
Prince George's County District Court
The attorneys with FrizWoods have experience with criminal cases in Prince George's County's two Court houses, located in Upper Marlboro and Hyattsville, Maryland. At the District Court level, Judge trials are heard on civil, criminal, and traffic cases. If you are charged with a DUI, that is where your case will be initially heard.
Court locations
The Hyattsville District Court is located at 4990 Rhode Island Avenue, Hyattsville, MD 20781. This Court house only contains District Court cases.
The Upper Marlboro Court house is located at 14735 Main St, Upper Marlboro, MD 20772. At this Court house, both Circuit and District Court level cases are heard.
Crofton Drug charges
If you would like to speak to an experienced pg drug charge lawyer, contact us today.
If you are interested in learning more about how drug chages work when it comes to your case, schedule a consultation with one of our qualified attorneys.
Bowie Drug Lawyer
We pride ourselves on being one of Maryland's most accessible law firms. Our 24 hour attorney line is always open, give us a call and be directly connected with Max Frizalone or Luke Woods. We are more than happy to give you a free consultation and case review. Don't wait until the last minute to find the right attorney for your case. Call us or fill out one of our contact forms to request an appointment today.
Visit our Upper Marlboro Office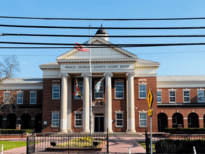 Upper Marlboro Office
14513 Main Street, Suite B,
Upper Marlboro, MD 20772
(301) 720-1917
Areas we serve
20607 (Accokeek), 20762 (Andrews AFB), 20608 (Aquasco), 20705 (Beltsville), 20710 (Bladensburg), 20715 (Bowie), 20716 (Bowie), 20720 (Bowie), 20613 (Brandywine), 20722 (Brentwood), 20782 (Chillum), 20735 (Clinton), 20740 (College Park), 20742 (College Park), 20743 (Coral Hills), 20737 (East Riverdale), 20747 (Forestville), 20744 (Fort Washington), 20745 (Glassmanor), 20769 (Glenn Dale), 20770 (Greenbelt), 20748 (Hillcrest Heights), 20781 (Hyattsville), 20774 (Kettering), 20721 (Lake Arbor), 20785 (Landover), 20783 (Langley Park), 20707 (Laurel), 20772 (Marlboro Village), 20712 (Mount Rainier), 20784 (New Carrollton), 20623 (Rosaryville), 20706 (Seabrook), 20708 (South Laurel), 20746 (Suitland)
Free Consultation
Locations