DUI & DWI Defense in Prince George's County
A Prince George's County DUI or DWI charge is a serious matter. That's why it's best to hire an experienced PG county dui lawyer. An experienced attorney will know the best way to approach your case and build a defense argument. They can also negotiate with prosecutors to reduce penalties or even avoid conviction altogether through a "PBJ".
Below are some important things your PG county dui lawyer should know when representing you in Court:
How does Prince George's County treat DUI cases?
Being charged with a DUI in PG County can have serious penalties. That's why it's important to hire an attorney who knows the jurisdiction, and has experience working DUI cases originating in Bowie, Laurel, Crofton, and other municipalities in Prince George's County. Typically, first time DUI offenders in Prince George's County are able to avoid incarceration by hiring an attorney, engaging in substance abuse programming, and taking the proper steps at the MVA.
What types of DUI Charges could I get?
There are five major DUI/DWI charges in Maryland contained within Section 21-902 of the Transportation article of the Maryland Code:
Driving under the influence of alcohol perse
Driving under the influence of alcohol
Driving while impaired by alcohol
Driving while too far impaired by drugs and/or alcohol
Driving while under the influence of a controlled dangerous substance
Could I be going to jail?
If you don't take your DUI case seriously, a Judge could consider incarceration if you were convicted. This is why it is of the upmost importance that you speak with a qualified DUI lawyer. Generally, Judges first time offenders can avoid incarceration by taking proper steps pending their Court date.
Your potential for incarceration could be based on the following aggravating factors:
Who will prosecute my case?
The Prince George's County states attorney's office prosecutes all criminal offenses occurring in Prince George's County. Their office employs numerous Assistant States Attorneys who prosecute individual cases.
Former PG Prosecutor Max & Criminal Defense Attorney Luke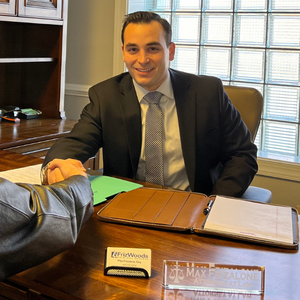 Max Frizalone has built a solid reputation as a DUI specialist having tried cases in nearly every jurisdiction in the State of Maryland. Max previously worked at the Prince George's County State's Attorney's Office. understands the intricacies of DUI cases, and defends every client with the same tenacity he brings to each consultation. Max possesses the unique ability to identify strong legal defenses that may exist within a case, which many times result in a reduction or dismissal of charges. Max has handled allegations of driving under the influence of alcohol, driving under the influence of drugs, and vehicular manslaughter resulting from driving under the influence. Max is unafraid of taking a case to trial, which has earned him the respect of numerous States Attorney's Offices, and judges alike. Max has been trained by some of the best litigators in the United States, including the famous Roy Black.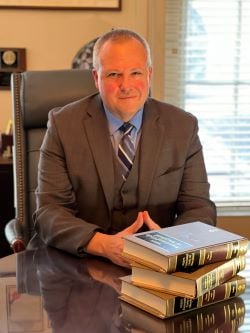 Luke Woods is a veteran trial attorney with over two decades of purely criminal defense experience. Luke held numerous roles in the Army Judge Advocate General's Corps (Army JAGS), and thereafter served as a District Public Defender for Calvert County for over a decade. Luke has tried hundreds of criminal traffic offenses, including countless DUI cases. Luke has a knack for expecting the unexpected, and always has an ace in his sleeve to deliver the Court. Luke has secured not guilty verdicts, acquittals, and dismissals for a wide array of cases to include DUI cases. Luke is a highly experienced criminal defense lawyer, call today and speak with him directly. Just like Max, Luke is well versed in the ins and outs of DUI defense, and is able to identify and analyze legal and factual defenses early on in a case.
Prince George's County District Court
The attorneys with FrizWoods have experience with DUI cases in Prince George's County's two Court houses, located in Upper Marlboro and Hyattsville, Maryland. At the District Court level, Judge trials are heard on civil, criminal, and traffic cases. If you are charged with a DUI, that is where your case will be initially heard.
Court locations
The Hyattsville District Court is located at 4990 Rhode Island Avenue, Hyattsville, MD 20781. This Court house only contains District Court cases.
The Upper Marlboro Court house is located at 14735 Main St, Upper Marlboro, MD 20772. At this Court house, both Circuit and District Court level cases are heard.
Schedule a DUI Consultation
If you would like to speak to an experienced pg dui lawyer, contact us today.
If you are interested in learning more about how the DUI process works when it comes to your case, schedule a consultation with one of our qualified attorneys.
Bowie DUI Lawyer
We pride ourselves on being one of Maryland's most accessible law firms. Our 24 hour attorney line is always open, give us a call and be directly connected with Max Frizalone or Luke Woods. We are more than happy to give you a free consultation and case review. Don't wait until the last minute to find the right attorney for your case. Call us or fill out one of our contact forms to request an appointment today.
Visit our Upper Marlboro Office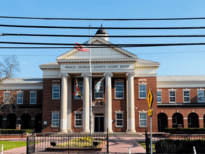 Upper Marlboro Office
14513 Main Street, Suite B,
Upper Marlboro, MD 20772
(301) 720-1917
Areas we serve
20607 (Accokeek), 20762 (Andrews AFB), 20608 (Aquasco), 20705 (Beltsville), 20710 (Bladensburg), 20715 (Bowie), 20716 (Bowie), 20720 (Bowie), 20613 (Brandywine), 20722 (Brentwood), 20782 (Chillum), 20735 (Clinton), 20740 (College Park), 20742 (College Park), 20743 (Coral Hills), 20737 (East Riverdale), 20747 (Forestville), 20744 (Fort Washington), 20745 (Glassmanor), 20769 (Glenn Dale), 20770 (Greenbelt), 20748 (Hillcrest Heights), 20781 (Hyattsville), 20774 (Kettering), 20721 (Lake Arbor), 20785 (Landover), 20783 (Langley Park), 20707 (Laurel), 20772 (Marlboro Village), 20712 (Mount Rainier), 20784 (New Carrollton), 20623 (Rosaryville), 20706 (Seabrook), 20708 (South Laurel), 20746 (Suitland)