Chesapeake Beach Criminal Defense Lawyer | Reliable Legal Representation in Calvert County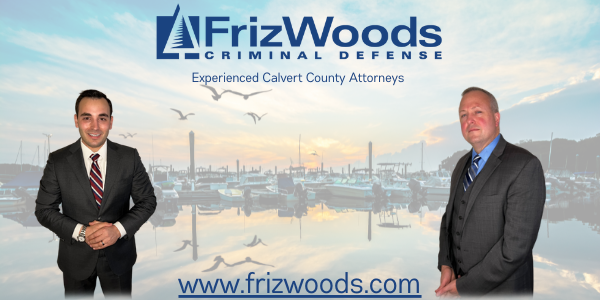 If you are being investigated for a crime in Chesapeake Beach, you'll need an experienced criminal defense attorney to protect your rights. At FrizWoods, we are well-versed in Maryland criminal law and pride ourselves on maintaining an excellent attorney-client relationship with everyone who walks through our doors.
Criminal charges can have life-changing effects, so it is important to act fast if you or a loved one has been accused of a felony, DUI, or a juvenile offense. You can find the best Maryland criminal lawyer at FrizWoods law office in Calvert County. Contact us today to book your free consultation and start building your defense!
A Public Versus Private Maryland Criminal Lawyer
Criminal defense attorneys function as a defendant's adviser, defender, and confidant in the intricate workings of the criminal justice system. Court-appointed criminal defense lawyers, who are paid for by the state, and private criminal defense attorneys, who are hired by defendants, are the two types of attorneys that those accused of a crime have at their disposal.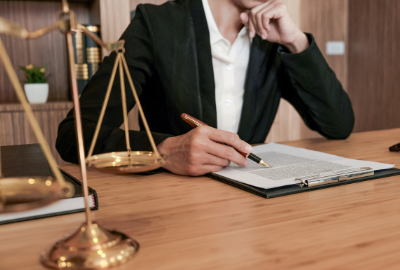 However, public defenders often have a much larger workload and have less time to devote to each case. This means that he or she will not have as much to invest in the investigation, strategy building, and gathering of evidence to support your case.
On the other hand, a private Maryland criminal lawyer has a smaller workload and can invest the time and effort needed to build a strong legal defense.
What Does a Criminal Defense Attorney Do?
A criminal defense attorney will investigate their clients' criminal charges and attempt to reach agreements with a prosecutor to ensure a favorable outcome. Bail may be decreased, charges can be lowered significantly or even dropped, and prison sentences may be reduced as part of these agreements.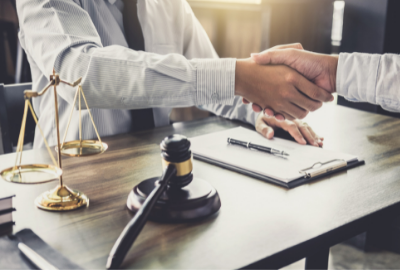 Criminal defense lawyers also interrogate eyewitnesses, assist in formulating a plea, evaluate the prosecutor's allegation, assess possible penalties (and the possibility of a specific judge imposing such a penalty), and review seizure of property practices.
Moreover, if you're an immigrant, a Maryland criminal lawyer can also offer legal advice on the immigration implications of a conviction, plea, or criminal record.
Defense attorneys also give more personalized services by providing a realistic assessment of the likely results and assisting the defendant in dealing with the disappointments and uncertainties that come with being tossed into the criminal justice system. If a plea deal cannot be reached, the defendant is represented at a trial in a criminal court by their Calvert County, criminal defense attorney.
How a Criminal Conviction Can Affect Your Life
The truth is that criminal cases are more complex than you think, and a criminal conviction can have devastating impacts on your career, reputation, and opportunities. After you pay the fines and serve the prison sentence, your life will likely never be the same again.
When you are convicted of a crime, your criminal record will be available for the public to see. This can limit your job opportunities, enrollment into tertiary institutions and could even cost you the custody of your children. Moreover, people who have served time will have a lasting stigma that could cost them their relationships with family and friends.
Giving your defense strategy your all is so important to prevent a criminal conviction or reduce the effects. Contact our law office, and we will help you build a strong defense strategy!
Finding the Right Criminal Defense Lawyer in Chesapeake Beach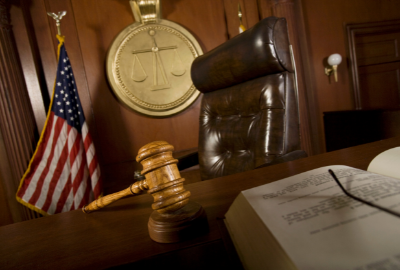 Having a skilled criminal defense lawyer on your side might be the difference between spending time in prison or walking free. Choosing the wrong lawyer to fight your criminal case could be the worst mistake you ever make.
The best Maryland criminal lawyer will have the following attributes:
Excellent analytical skills

People skills that ensure that clients are treated with respect and case

Aggressiveness to pursue justice

Experience

Approachability

Reliability and availability to answer your questions and dedicate time to your case

A good track record
FrizWoods' criminal lawyers only deal with criminal defense cases, so your case will be handled by an attorney who knows the ins and outs of the criminal justice system. We are well-versed in criminal law and can assist you in putting your legal issues behind you!
What Are Our Areas of Expertise?
If you face criminal charges, you'll need a Maryland criminal lawyer specializing in criminal defense. The truth is that while other defense lawyers in Chesapeake Beach are taking on divorce cases or personal injury claims, we focus our attention on criminal cases.
Here's a list of the practice areas we specialize in:
Why Choose Us?
With so many criminal defense attorneys in Chesapeake Beach, you're probably wondering why you should choose FrizWoods. Here are a few reasons why we stand out from the crowd:
Our services are affordable - we can devise a payment plan within your budget to ensure that you get the help you need without becoming burdened financially

You can book a free consultation and case review to speak to an expert criminal lawyer

We offer 24/7 legal assistance

Max Frizalone and Luke Woods have extensive experience in the field

You will receive individual attention and be treated with respect and care when you choose the FrizWoods to represent you

Our law firm is focused on results, and we work tirelessly to get the best possible results

We have represented thousands of clients and received numerous five-star customer ratings
Need a Maryland Criminal Lawyer? Call Us Today!
When things go wrong, and you're charged with a crime unfairly, you need an experienced criminal lawyer in Calvert County to represent you. If you're looking for the best in the industry, FrizWoods Law Firm can help!
We've been in the field long enough to know how the criminal justice system works and are committed to getting the best results for our clients.
Let us take care of your case and put your mind at ease! Contact us today by calling 1(877)343-1031 or completing our online form to have someone call you back.