Annapolis Criminal Defense Lawyer | Hire an attorney who knows the law in Annapolis
If you have been accused of, investigated for, or charged with a major criminal violation in Annapolis, you should call an aggressive and skilled criminal defense law firm.
Make a phone call to FrizWoods, in Annapolis, for our legal advice about Maryland law.
Our client-focused criminal defense lawyers have put their clients' interests and rights first for multiple years. Police methods, seizures and searches, apprehension strategies, and arrest processing are all things that have learned over our years of practicing law in Maryland. If your matter goes to court, we will negotiate convincingly for every benefit of the doubt and litigate relentlessly as the best criminal defense lawyer for you.
A defense legal team with a successful track record with the law should respond quickly to a serious criminal charge in Annapolis, MD.
Hire an Aggressive and Experienced Criminal Defense Attorney
At FrizWoods, we can successfully defend you against a variety of serious criminal allegations, including:
Criminal Defense Lawyers in Annapolis
In addition, our Annapolis defense lawyers assist persons who require guidance on their choices in any case involving Maryland law. We also advise clients who face the threat of incarceration or prison for probation violations in violation of the law.
FrizWoods knows what to look for in formulating and delivering a response to significant criminal accusations because we have decades of experience in all aspects of criminal offense and defense.
Close study of the evidence in some situations will be rewarded if it reveals flaws in the prosecution's conception of the case. An attack on the procedural components of a search, a traffic stop, or an arrest will elicit a response from other scenarios.
Many of our clients benefit from our knowledge of the various possibilities for avoiding the criminal court system entirely through diversion or therapy.
Annapolis Maryland Juvenile Crimes
Children make mistakes. The trouble is that certain law mistakes stick with you for the rest of your life. It's one of the reasons we work with juvenile respondents: one bad decision shouldn't have an impact on your adult life. Whether you are a high school student caught driving after leaving a bar you shouldn't have been at, a college student who got a bit rowdy at a party - or you were just in the wrong place at the wrong time - we believe you should not have to suffer for the rest of your life because of one poor decision.
Our team understands the fear that comes with receiving a call in the middle of the night. It can be difficult to cope as a parent of a young adult or child who has been arrested. Don't worry; we'll meet and discuss what happened, as well as the best options for your children going ahead. We don't put any pressure on you; instead, we give you honest, no-nonsense advice on how to proceed.
Why Should You Hire An Annapolis Criminal Defense Lawyer?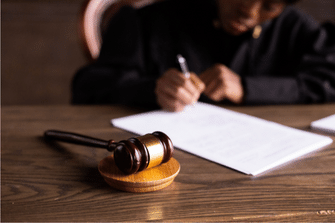 To get a conviction in a Maryland criminal case, prosecutors must prove guilt beyond a reasonable doubt. You can trust FrizWoods to thoroughly evaluate your legal case and applicable law in order to assist you in proving your innocence and obtaining the best possible outcome.
If you have been charged with a crime in Annapolis, MD, or the surrounding areas, it is critical that you engage with a knowledgeable criminal defense attorney. Our team is dedicated to defending your rights and working hard to achieve the best possible result. Call FrizWoods Law Firm for a free consultation regarding your situation.
Preparing against Criminal Charges in Maryland
An Annapolis criminal defense attorney can assist you in obtaining the evidence and statements needed to finish your case. Witnesses are often apprehensive about stepping up, but meeting with a lawyer can help them provide the evidence required to win the case.
Negotiating Tactics in Annapolis Criminal Cases
Our Annapolis criminal defense attorneys will assist you in negotiating a plea bargain with the prosecution attorney in order to obtain the best possible sentencing. We may be able to dismiss some, if not all, of the excessive criminal charges brought against you as a part of an agreement.
Knowing the Legal System
Our experts can explain the court process and the best way to handle your case because we are familiar with the legal system. We can also talk about how the legal system works and what you might face during your trial. Having an annapolis criminal defense lawyer is one of the most important things you can do.
Probation before judgment (PBJ), pre-trial diversion, and the proactive use of pre-trial tactics to keep harmful information out of the criminal record and force dismissal or major reduction of severe criminal charges are all options we consider in our criminal defense and DUI defense practice. In situations ranging from DWI/DUI to narcotics charges and other significant felony offenses, our defense techniques have proven effective. We defend clients in Annapolis, Maryland, and we also help people with pardons and expungements.
The Impacts of a Criminal Conviction
A criminal conviction can have a significant influence on your life, affecting everything from your employment prospects to your relationships with friends and family. That is why hiring a criminal defense attorney who understands how to fight the charges against you and what the opposing side will do is crucial to your case.
When you are being suspected of committing a crime in violation of Maryland law, it is merely an accusation until you are convicted. We recognize that you are still a person with loved ones, and you want to keep life together. FrizWoods understands that anyone can become involved in the criminal justice system, and we want to assist them.
Criminal defense lawyers that specialize in criminal law, like our team, have the expertise, resources, and means required to serve clients against these serious accusations, which will place clients in a position to have their charges dropped or reduced entirely. When you deal with FrizWoods, you are taking a big step towards finally putting the matter behind you and moving on with your life.
Contact the FrizWoods Legal Team Today for a Free Consultation in Annapolis, MD!
While we pride ourselves on being strong and aggressive in our representation of our clients, we are equally committed to treating each case with care and strategy.
That means we won't rush into the state and federal courts unless it's the right line of action. Rather, we listen closely to the complete story, assess all of the specifics, and devise a concentrated strategy to fight for your best interests. Once we develop a legal strategy, we use it in all stages of the case, including preparation, hearings, negotiation, and arraignments.
At the end of the day, if you get charged with a felony in Annapolis, MD an experienced lawyer is just about the first person you should contact.
We have the resources, track record, and experience to assist you. Furthermore, if you need to contact us because you have a question, are afraid, or are simply having a difficult time, know that we value our attorney-client relationship and will do everything to fight for your rights!