I've just been arrested in Maryland
Have you or a family member just been arrested in Maryland? If so, contacting an attorney is one of the most important first steps you should take. Depending on the nature of the arrest, you may be eligible for release at a bond review before a commissioner, before a Judge in your local district court, or eligible to post a bail. Max and Luke answer our phones 24/7, and provide on the spot case evaluations for recently arrested persons.
Max and Luke respond right away and will meet a new client at any detention center across the State. Over the years they have learned the ins-and-outs of each jurisdiction, and can give you an idea of when you will have your release evaluated. Having the right advocate at your initial appearances can be key in securing your release, as you are not always entitled to a second bail review absent a change in circumstances in your case.
What to expect in the next 24 hours
There are three major sources of arrests in the State of Maryland:
On view arrest based on an officer's observations
Outstanding warrant based on an application for charges
Outstanding warrant issued by a Judge in an ongoing case
If your case was an "on view arrest" based on an officer's observations, then you will be processed by the arresting officer, brought to a local detention center, and brought before a commissioner for your initial bail review. An attorney can assist at this stage in representing you. If denied bail by a commissioner, you will be brought before a Judge on the next day that Court is open. "Criminal On view arrests" (coded as CROVA) are always brought in District Court, even if the case involves a felony charge. While the case may not remain in District court, your bail review and initial charges will be heard in this level of Court.
Outstanding warrants based on an application for statement of charges are usually based on an officers investigation. These warrants are typically issued in the days or weeks after an alleged crime occurred, and are submitted to a commissioner who will then issue a sealed warrant for a person's arrest. These warrants entitle a person to a bail review before a commissioner, and a bail review before a Judge if denied release. Crimes like Burglary often involve long investigations that can result in delayed issuances of warrants.
Warrants issued by Judges in ongoing cases can come from a variety of sources including violations of probation, failures to appear, and bail revocations. These warrants may not entitle a person to a bail review before a commissioner, which are often called "Judge to set bond" or "Judge only".
What is a commissioner and what do they do?
Maryland District Court commissioners are judicial review officers who review charging documents and hold initial appearances for recently arrested persons. Commissioners are available 24 hours a day, 365 days a year; however, a person may have to wait for a commissioner to become available upon their arrest.
Types of release
Commissioners can release persons on their recognizance, or set a money bail for their release. Judges have a wider array of options for setting release conditions for incarcerated persons including:
Unsecured Bonds - these require a written promise to pay money if a person fails to appear
Secured Bonds - these require a person to post money in advance of their release
Pre-trial supervision - there are a wide array of pre-trial supervision options that are jurisdiction dependant. Some forms of pre-trial release include bail conditions like drug testing, GPS location, checking in with pre-trial officers, and many other conditions.
What do I need to hire an attoney for?
Your loved one may have a bail review before a Judge. If you do not hire private counsel, they may go unrepresented, or be forced to use a public defender. Hire a priavte attorney with FrizWoods so that your loved one can have an attorney who will adequately represent them at what may be their only shot at release pending trial.
Contact Us - We handle Bond Reviews
We pride ourselves on being one of Maryland's most accessible law firms. Our 24 hour attorney line is always open, give us a call and be directly connected with Max Frizalone or Luke Woods. We are more than happy to represent your loved one at a bond review, which could be scheduled as soon as tomorrow.
Visit our Offices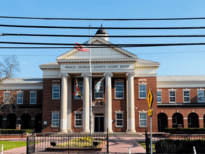 Upper Marlboro Office
14513 Main Street, Ste B,
Upper Marlboro, MD 20772
(301) 720-1917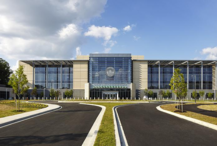 Columbia Office
6304 Woodside Court, Suite 110
Columbia, MD 21046
(410) 346-9384
Free Consultation
Locations