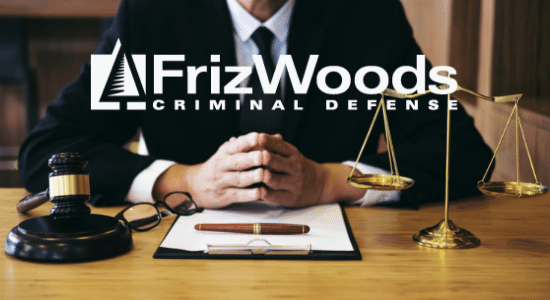 Severna Park Criminal Defense Lawyer - We Serve Our Community Well
Do you understand the legal system fluently? Could you argue your case in a District court in Anne Arundel County? Most people don't have the legal expertise and require a Maryland lawyer to help them. FrizWoods LLC only handles criminal cases - we never handle family law cases, or litigate car accidents. In fact, we only offer criminal law assistance.
If you've received Anne Arundel County criminal charges - you require a premium criminal lawyer who has been serves Severna Park, MD.
Call today to request a MD free consultation with a reputable criminal defense attorney.
Demand the legal representation you need from an aggressive lawyer!
What Our Criminal Defense Lawyers Handle
FrizWoods has been serves Severna Park, MD from our locally siutated office. Criminal law is all we do, and we are able to address numerous potential criminal cases offering legal services, in cases involving:
When you're fighting criminal charges, you require the best experience from criminal defense lawyers who understand criminal law. Maryland is one of the strictest states, and our legal services can help you win your case. Call us for your free consultation today.
Is It a Misdemeanor or Felony?
Our outstanding lawyers never take on personal injury cases, - we are here to handle solely criminal legal issues.
Let's determine the difference between a misdemeanor and a felony:
Misdemeanors in Anne Arundel County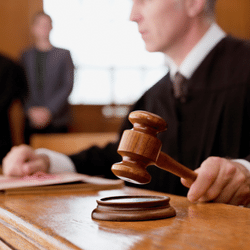 Generally, misdemeanor criminal charges in Severna Park are punishable by shorter jail sentences. However, some carry sentences of up to 10 years. Misdemeanor charges like, Assault in the Second Degree can carry large penalties, including the chance of being placed in the Anne Arundel County detention center, or a Maryland State prison.
Most misdemeanors are tried in Maryland's District court - where a Judge assesses the circumstances of the alleged crime and the State's evidence. It's important to have an attorney represent you at trial - as your liberty may be at stake. Fines are often imposed, so you require a premium criminal lawyer to be on your side.
Call FrizWoods today your free consultation regarding your misdemeanor case.
Felonies in Anne Arundel County
If you have a criminal charge, it could be classified as a felony. Felonies in Maryland carry much longer potential sententences, and are often litigated in Maryland's Circuit Court.
If a person is convicted, they could face lengthy prison sentences, and strict probation guidelines. While Judges use worksheets and sentencing guidelines to make their decision, they can issue longer sentences when the circumstances of a case call for it.
The consequences of a felony charge on your record are severe and could change your life exponentially. The attorneys with FrizWoods hve been serving clients for years and can help you if you're facing criminal charges.
Why Choose FrizWoods and our Law Firm for a Criminal Defense Attorney?
Our team has been serving Severna Park, MD, for years. Whether you must go to district court or to deal with a judge, or Circuit court to deal with a jury trial - we can help you.
Our practice areas never include family law or workers' compensation, - we will show you our expertise during our inital consultation.
Call FrizWoods Law Offices to speak with a Severna Park, MD, criminal defense attorney today. Receive your free consultation and get quality representation from someone who cares.
FAQs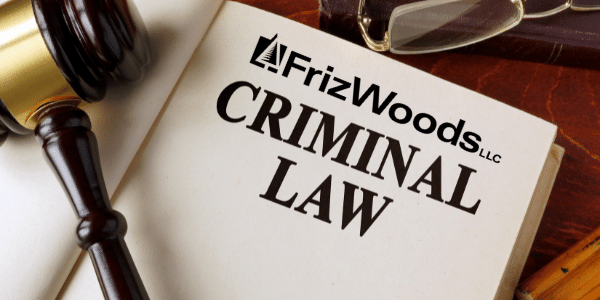 Do You Need a Criminal Defense Attorney in Severna Park, MD?
All criminal charges tried in Maryland require experienced representation from a criminal defense attorney serving Severna Park, MD. They often lead to high sentences and fees, tarnishing a person's reputation for life and limiting their career opportunities.
With so much on the line, you can't take chances!
Generally, our practice areas do not include personal injury or workers' compensation. Please contact FrizWoods Law Office to get your free consultation today! Our lawyers uphold the highest ethical standards.
How Do You Choose a Passionate Criminal Defense Lawyer Serving Severna Park, MD?
You require the assistance of an aggressive criminal defense lawyer who has been serving Severna Park, MD, for a long time. They've got experience with the charges you face. It's also crucial for them to have confidence in the courtroom and while speaking to the judge.

What Does It Cost to Hire the Best Criminal Defense Attorney Serving Severna Park, MD?
Most people focus solely on the price of hiring criminal defense attorneys serving Severna Park, MD. This is understandable, but there's rarely a list of fees to provide. Many factors go into determining what you pay, such as the complexity, how long it takes to defend you, research, and more.

What If You Were Arrested for a DUI and Weren't Drunk?
Those who refuse a breathalyzer test in Severna Park, Maryland, can still be arrested for a DUI! Maryland law allows the prosecutors and police argue that you were impaired because of behavioral evidence.
Typically, the state issues citations for DWI and DUI. Therefore, it's crucial not to give information to the authorities that might be used against you later. Stay polite, keep quiet, and focus on researching MD lawyers as soon as possible.
Should You Talk with a Police Officer During an Arrest?
No. All Miranda warnings clearly states that what you say can be used against you in the court of law. Even if you're not under arrest, actions, statements, and words could cause problems.
It's best to research criminal defense attorneys serving Severna Park, MD, and hire us because we can help!
Can a Criminal Conviction Have More Consequences than Jail and Fines?
Fines and jail time are the most obvious consequences, but a conviction can affect:
Loan applications
Housing opportunities
Professional achievement licensure
Future employment status
It's best to speak with one of our MD lawyers in the Severna Park area to get help!
What Are Probation Violations in Severna Park, MD?
If you're on probation and live in Severna Park, Maryland, you must meet certain requirements to stay free. Minor violations can lead to short jail stints, but a judge could revoke your probation for major ones, such as:
Failing to register for sex offenses as a sex offender
Violating court orders
Getting arrested again

How Do You Choose the Criminal Defense Lawyers Who Have Your Best Interest in Mind?
Many law firms take on too many cases, but we have been serving Severna Park, MD, for quite a while and focus on you and your needs. We offer:
Responsiveness
Specialization in criminal law
Understanding of the court system
Checking reputable sources
Gathering evidence
A free consultation
Straightforward fee structures
Enthusiasm and aggression to take on these challenging cases
Confidence in the courtroom
Is FrizWoods a Criminal Defense Law Firm?
Yes, our Maryland lawyers offer many legal services pertaining to criminal law and have been serving Severna Park, MD, and Anne Arundel County
Our practice areas include:
Felonies
Sexual offenses
Traffic citations
Gun charges
10 Should You Always Tell Criminal Defense Lawyers Everything?
Generally, it's always best to tell the criminal law professional the whole truth about the case. You're facing severe legal issues for serious crimes. The prosecutor is there to force your hand at trial to send you to jail, and we can help you!
When Should You Seek Experienced Criminal Defense Advocacy?
If you've been accused of crimes in Anne Arundel County, it's best to call a MD criminal defense lawyer. We understand criminal law because that's our specialty. While we don't take most personal injury and other cases, you may always call the law firm to ask questions pertaining to your situation. Our team can determine if we can help