Pasadena Criminal Defense Lawyer - Choose the Best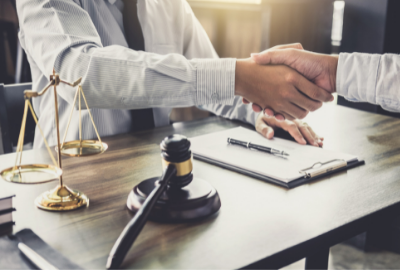 If you're facing criminal legal issues, it might feel like the odds are stacked against you. Anne Arundel County police officers and prosecutors work hard to prove you're guilty. It's a scary time and upsetting for everyone involved, but you don't have to go through it all alone.
You have the right to a criminal defense lawyer beside you, and it's crucial to exercise that because it increases your chances of getting a favorable outcome.
Frizwoods' Severna Park office is located just south of Pasadena, MD, and can help you with your case.
You won't find our criminal law specialists arguing about a personal injury claim, or handling a divorce. All we do is handle criminal cases.
Discuss Your Case with a Good Criminal Defense Attorney
You require legal help from a criminal attorney when you face tough situations like a [DUI](https://frizwoods.com/pasadena-dui-lawyer] or another criminal charge.
Our criminal defense lawyers in Pasadena, MD, can help you get the best possible outcome.
Please call Frizwoods Law Office for your free consultation today!
Fighting Criminal Charges within Pasadena, MD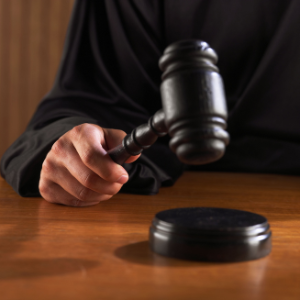 Our criminal defense lawyers are ready to fight for you. Max Frizalone and Luke Woods are loyal companions while we work to find the truth and challenge the prosecution's case against you.
Preparation is crucial to building a solid defense, and we examine each piece of evidence to find the best course of action for you. When you come to our Severna Park, MD office, we ensure that you're considered innocent until proven guilty.
We've got the insight necessary to understand what prosecutors use to build their cases, as Max Frizalone was a former prosecutor himself. That means we can leverage that to counter the allegations against you!
We Can Tackle Any Matter Relating to Criminal Defense Law
Being accused of any crime doesn't mean you're guilty. The law says that you are innocent until or unless the government proves that you committed the offense beyond a reasonable doubt. That means you can fight those charges and defend yourself.
It's crucial to get legal representation in Pasadena, MD, to do this effectively.
You require a criminal defense lawyer who is familiar with the law in Maryland and understands the justice system.
We've handled many situations in the Pasadena area, from felonies to misdemeanors.
That means we've got a vast understanding of the court processes and can guide you through the case.
Get a Skilled Legal Defense in Pasadena, MD
Our criminal defense lawyers in Pasadena, MD, offer personalized representation for all criminal matters. We've got the experience and knowledge to defend you and fight for your rights outside and inside of the courtroom.
With over two decades of combined experience, the lawyers with FrizWoods consider themselves amongst the best Pasadena criminal defense lawyers.
We Tackle Various Crimes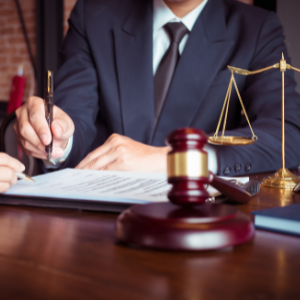 Our law offices contain outstanding lawyers who can represent clients accused of these and other crimes:
We take all criminal charges seriously, so when you call for help, we evaluate your situation and start building an excellent defense.
Whether your case is a complex white collar case or a simple shoplifting case, we give all of our clients personalized attention and a proper defense.
DUI Lawyers in Pasadena, MD
It takes skill to handle DUI issues. These cases often rely on specific evidence, such as officer observations and chemical tests.
Therefore, you must search for criminal defense attorneys in Pasadena, MD, to help you navigate such cases.
Our lawyers are aware of the problems arising from DUI matters, such as:
Our criminal defense lawyers in Pasadena, MD, are here to help you. We handle felony DUI, DUI license suspension, BUI, and underage DUI matters.
Pasadena Criminal Defense Lawyers for Traffic Tickets
Getting a traffic ticket isn't a small issue. You admit guilt if you pay the fine, and that could cause serious consequences later.
We specialize in beating traffic tickets before they beat your insurance rates!
Use the best lawyer possible to fight the traffic ticket and avoid sanctions that could be imposed. Call Frizwoods Law Firm to get started.
Reach Out to Us Now!
Your criminal defense is important to us. We help everyday people who get into trouble find solutions to their problems. While you should do independent research to find a lawyer in Pasadena, MD, we're one of the top choices.
Create an attorney-client relationship by calling the Frizwoods Law Office or filling out the form with a valid phone number to get a free consultation!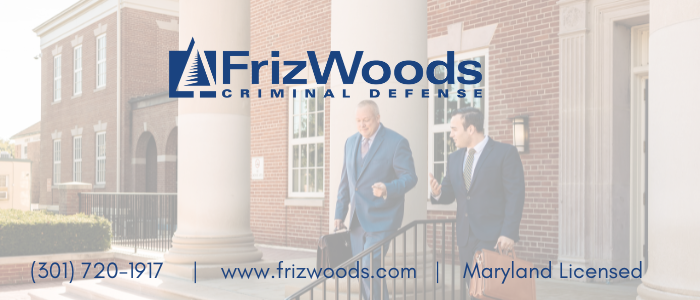 FAQs Relating to a Criminal Offense What Are Your Rights After the Arrest?
If you're accused of a crime, you've got rights to prevent unjust treatment. These can include:
No Unreasonable Seizure or Search -
The United States Constitution says that everyone should feel safe in their property or person. Therefore, law enforcement can't arrest or search you because they believe you did something wrong. Instead, they require probable cause and must get a warrant before taking you into custody or going through your things. However, there are exceptions, based on an officer's observations of a criminal offense.
Remain Silent -
During interactions with law enforcement, you don't have to provide information except for your personal details. Whether you've been arrested or not, you can politely refuse to make a statement and stay silent, even when a police officer questions you. Doing this ensures that no one can use that data against you while you face this legal issue.
Right to Representation -
You've got the right to have counsel in Pasadena, MD, represent you during your case, even if it's still under investigation. Attorneys can advise you on what questions to answer and the steps to take. Having legal assistance can prevent you from doing and saying things that negatively impact your situation.
Do You Require a Criminal Defense Attorney?
If you're facing criminal charges, it's best to have a criminal defense lawyer in Pasadena, MD, on your side. It's often hard to navigate the complex criminal justice system without legal help.
Attorneys recognize injustices and can file appropriate motions to remedy that. Plus, they understand the legal system and what procedures to follow.
We offer free consultations to see if you have a case and if we can assist you.
Should You Accept a Plea Bargain?
The prosecutors and your defense attorney might try to resolve the case outside the courtroom with a plea deal.
Generally, a plea deal means that you must plead guilty to some or all charges to get a lesser sentence or dropped/reduced charges.
This often seems appealing to people, but that might not be the best choice. MD lawyers can discuss the benefits and drawbacks of taking an offer and whether it might lead to another legal issue.
You want to avoid jail time and do community service instead, and our law offices can help you choose the right course of action.
Will Your Criminal Defense Case Go to Trial?
Typically, criminal matters get settled outside the courtroom, but some go to trial. That's why you require a criminal defense lawyer in Pasadena, MD, who can knows how to conduct a criminal trial. We can determine the facts and whether you might fair better before a jury or judge in Maryland District Court.
What Penalties Might You Face If Convicted?
Criminal conviction penalties can include fines and incarceration. Additional punishments might be imposed, such as sex offender registration, rehabilitation services, probation, or lost driving privileges. Your sentence is tied to various factors, and a criminal defense lawyer can help you.
Why Should You Hire a Criminal Defense Lawyer?
A criminal defense lawyer can protect your legal rights and ensure that you get a fair trial. Our law offices always provide free consultations and are ready to help when you require us. We're a life saver for many clients because we focus on you.
Free Consultation
Locations