You've Been Charged With a DUI In Maryland & You Don't Know Who To Turn To
Keep Reading To Learn The Biggest Mistakes To Avoid After Being Charged With A DUI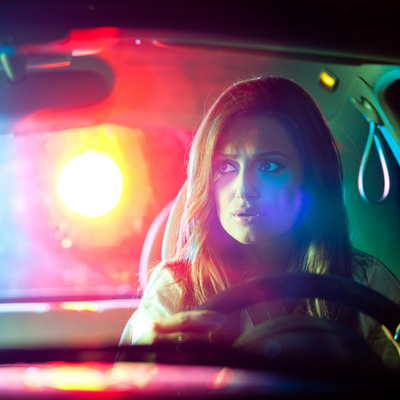 You followed the "one drink an hour rule" and you didn't feel drunk, yet here you are facing a DUI charge. It's an honest mistake that can happen to anyone. You're terrified of the potential consequences. It seems like you have a million questions racing through your head:
Will you face jail time?
You know Maryland judges have no problem putting drunk drivers in jail.
Will you lose your driver's license?
It's certainly a possibility.
Will you lose your job?
Anything is possible if you make the wrong decisions moving forward.
You know this doesn't have to be so bad if you can come up with a proper defense, but what would that be? You don't have any experience in the court room.
You're not sure what to do and you really can't risk handling this on your own. There's too much riding on it. You're scared of the thought of having to spend time in jail for this. You have to figure out a way to beat this.
One honest mistake feels like it could ruin your life.
It was just a brief lapse in judgment. You shouldn't have your life destroyed by one honest mistake, right? It can happen to the best of us.
You think you might need a lawyer to help minimize the consequences for you, but is it really worth the money? You're not sure how much it costs, but you know lawyers aren't cheap. Then again, can you really risk jail time? You'd do anything to avoid serving time in jail.
Is a lawyer really that important?
Random internet strangers on Reddit and Twitter are saying you don't need a lawyer, but can you really afford to screw this up?
You've heard of people with DUI getting off with a slap on the wrist - but they always had a lawyer.
Finding a lawyer you can trust with your case is another headache all its own.
You know this is too important to leave in the hands of a public defender. You need someone legit, who deals with DUI cases week in and week out.
You need one that knows the ins and outs of DUIs that involved an accident.
You need one that knows how to properly challenge a field sobriety test in order to give you the best possible defense.
You need one that understands the legality of breathalyzer testing so it can be challenged and potentially kept out of court.
You're just completely overwhelmed and you have no clue how you are supposed to pick the right one attorney. You really can't afford to choose the wrong one.
Imagine finally being able to rest easy knowing you have a specialized DUI attorney on your case, doing everything they can to keep you from serving jail time and minimizing the long term damage done by a DUI charge.


Meet Max and Luke - DUI Specialists who are here to help.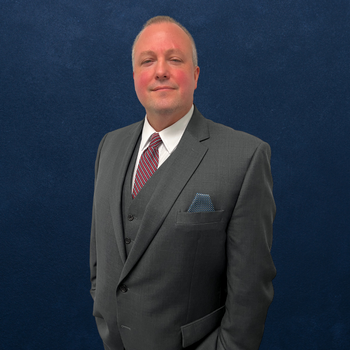 A veteran trial attorney with over twenty years of criminal defense experience under his belt.
Luke knows how to win DUI cases, and he has used his knowledge to secure not guilty verdicts and acquittals over his long career as a criminal defense attorney. Luke has conducted hundreds of trials, putting his expertise to work for you.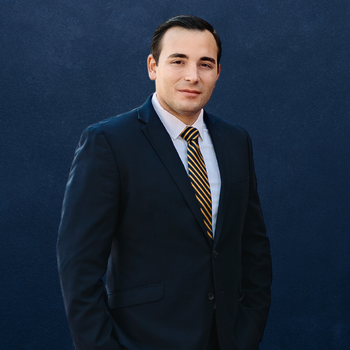 A tenacious trial lawyer, with prior experience as a Prosecutor and Public Defender.
Max is a DUI law specialist who has carved out a niche for himself during his career as a private attorney. Max has secured countless not guilty verdicts on DUI cases before Judges and juries alike. Max has earned his stellar reputation as a DUI lawyer, which is evidenced from his many five star reviews.
While there are no guarantees when it comes to any case, we'll fight tooth and nail to ensure the best possible outcome for your DUI case. We treat each and every one of our clients with as much drive and dedication as the next.
Confidential Case Consultation
Frequently Asked Questions
I've been charged with my first DUI, what do I do?

Read our first time DUI frequently asked questions article, or five steps you should take after getting a DUI in Maryland
What if I think I can't afford a lawyer?

Our firm prides ourselves on offering representation for clients with all different financial situations. We can work on flexible payment plans, which many of our clients prefer. It's no secret that DUI cases can be costly. Between paying fines, court costs, attorney's fees, treatment classes, and motor vehicle fees - we know that costs can rack up quick. Speak with one of our attorneys about how we can make our services work within your budget.
I cant lose my license! Can you help me keep it?

Both Luke and Max have extensive experience working with our clients and the motor vehicle administration to help keep our clients on the road. Every DUI case is different, but we can assure you that we wil lbe able to advise you on the best way to proceed with the motor vehicle administration. A large majority of our clients never have their driving priviledges interrupted; however, time is of the essence when it comes to licensing. Some actions must be taken as soon as within 10 days of your DUI charge to preserve your ability to drive.
Top five Mistakes to Avoid after Getting a DUI
1. Failing to request an administrative hearing on your license suspension.
So many drivers charged with DUI fail to adhere to the time restrictions related to their license suspension. Whether it's fear of dealing with the problem, or not apprecaiting the severity of losing their license, many people ignore the tight deadlines associated with DUI cases.
Drivers must request an administrative hearing within 10 days of receiving their DUI charge and suspension if they would like to continue to drive while waiting for their hearing date. Drivers have 30 days to either enroll in the ignition interlock program, or request a hearing (and serve a suspension while they wait for it).
After 45 days, drivers are automatically suspended.
Even if you've waited more than 45 days to speak with a DUI lawyer, we can still help you get a valid license and put you back on the road.
2. Failing to install an ignition interlock device in your vehicle.
Many drivers opt to install an igntion interlock device on their vehicle instead of challenging their suspension. Failing to do so within 30 days raises new issues, as a mandatory suspension is imposed after 45 days.
During your initial consultation with FrizWoods we will identify which options are best for you, and instruct you on what needs to be taken care of right away.
3. Ignoring your treatment needs
Whether you think you have a problem or not no Judge is going to take you at your word. So many disastisfied DUI defendants go to Court, months after their charge, without ever addressing the root cause of their DUI charge.
An important part of our process is identifying the issue that cause the charge and ensuring that we go to Court with a bullet proof safety net enabling us to recommend a trial without fearing any potential sentence.
4. Going to Court without a lawyer
You have a constitutional right to represent yourself. Just because you can - doesn't mean its a good idea.
Day in and day out people choose to represent themselves, or use the services of the Public Defender. And while court may go smoothly - DUI cases involve much more than just a Court date. That's where our firm excels. We prepare you for all of the collateral consequences of a DUI case, and forsee issues like licensing suspension before they occur.
5. Entering a guilty plea without considering trial
It's no secret that most lawyers will take a DUI case without a second thought. This results in a vast majority of DUI cases following the same track.
Charge

Retain a lawyer

Enter a plea.
So many innocent people never consider the possibility of a trial in their case, all because their choice of counsel isn't a DUI specialist. Don't make the same mistake they did!

Confidential Case Consultation