Published on 2/7/2022, 6:42:00 PM
What to Do After a DUI in Maryland | Recent DUI? Start here.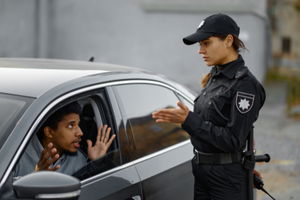 There are few things more unnerving than being stopped by a police officer on suspicion of DUI. For most people, this type of police interaction is a harrowing experience. Even worse, however, is actually being arrested for and charged with DUI. The consequences of a DUI conviction in Maryland are serious. A DUI conviction in Maryland can result in jail or prison time, expensive fines, and the loss your driving privileges. In addition, a DUI conviction can make it difficult for you to find a job, attend school, obtain certain types of loans, or even secure suitable housing. Therefore, given these serious consequences, if you are facing a DUI charge in Maryland, you must take it very seriously. In this article, we discuss what you should do following a DUI in Maryland.
1: Review Your Paperwork and Citations
The first thing you should do following a DUI in Maryland is review your paperwork, including the citation you received following your arrest. The purpose of this review is two-fold. First, you must determine the location of your charge. In other words, you must identify the jurisdiction where your case is being handled. Many DUI cases arise on major highways or roads unfamiliar to a driver. The location of your case will be a key question an attorney is going to have.
Next, you need to identify the agency involved in your arrest. For example, this could be the Maryland State Police if you were arrested by a state trooper, or the agency may be a local police department or Sheriff. Although rudimentary, it is necessary for you to identify this information to begin the process of fighting your DUI charge.
2: Store Your Temporary License Somewhere Safe
If the officer who arrested you confiscated your Maryland license after your DUI arrest, he or she likely issued you a temporary driver's license. With a temporary driver's license, you can continue to drive for 45 days following your DUI arrest. After the 45th day, your temporary license will be suspended unless you request a hearing within 10 days to guarantee an extension or within 30 days to guarantee a hearing (but possibly not an extension of your temporary license). During the period that your temporary license is active, it is imperative that you store it somewhere safe: without it, you will be unable to legally operate a vehicle.
3: Enroll in an Alcohol Evaluation for Substance Abuse Classes
Next, you should consider obtaining a substance abuse evaluation to determine your need for substance abuse classes. Most experienced DUI attorneys recommend taking this course of action because a Maryland substance abuse evaluation and subsequent treatment plan can help mitigate the severity of the charges and consequences that you may face.
A Judge is very likely to make this a condition of a potential probation. Further, it may help keep a conviction and points off your license if you are afforded a Probation before judgment, or "PBJ
A substance abuse evaluation determines whether the incident for which you were arrested was a one-time occurrence or indicative of dependency or substance abuse. The results of the evaluation can help determine your subsequent treatment plan.
4: Straighten Out Your License at a Hearing
As noted above, if you would like to continue driving after your initial 45-day temporary license has expired, you must request a hearing within a certain number of days, or enroll in an ignition interlock system for your vehicle. However, to determine whether it is in your best interests to request an administrative hearing to extend your driving privilege, you should first contact an attorney, as there are times when a hearing may not be the best course of action for your specific situation. If it is determined that a hearing is the best choice for you, then you should request a hearing as soon as possible following your DUI arrest.
This type of hearing, named for the Maryland Motor Vehicle Administration, is known as a MVA hearing. At a MVA hearing, you will have the opportunity to present your case for obtaining a restricted license. A restricted license in Maryland is a driver's license that comes with stipulations as to when and how it can be used. With a restricted license, you can typically travel to and from work, school, medical appointments, childcare centers, and religious centers.
A MVA hearing is usually more straightforward than a court case. Unlike a court case for DUI, there is no state's attorney, prosecutor, or police officer present. Instead, the only parties present are you, your attorney, and the administrative law judge. At the MVA hearing, the administrative law judge presents the MVA's case, and this is usually done via paperwork submitted by the arresting officer.
After the judge in the case looks over the paperwork, you and any witnesses that you have will testify. Following this testimony, your attorney will argue on your behalf, providing reasons to the judge why he or she shouldn't suspend your driver's license. After this, the judge will make a determination regarding your license.
If the judge determines that your driver's license should be suspended, your attorney will request a modified or restricted license. Depending on your specific situation, you may be eligible for either a restricted license or an ignition interlock device. As explained above, a restricted license is a license that allows you to drive, but on a restricted basis. An ignition interlock device, on the other hand, is a device that connects an automobile's ignition system to a breath analyzer that measures a driver's blood alcohol content and prevents the vehicle from starting if the blood alcohol content reading exceeds the calibrated setting on the device.
5: Contact a Fair Maryland DUI Attorney
Finally, if you are facing a [DUI charge in Glen Burnie]https://frizwoods.com/glen-burnie-dui-lawyer), Chespeake Beach or anywhere else in Maryland, you need an experienced criminal defense attorney on your side. At FrizWoods, we take pride in the fact that we are one of Maryland's most accessible DUI defense law firms.
Through our 24-hour attorney line, you can reach us any time of day, seven days a week. Experienced and knowledgeable attorneys Max Frizalone and Luke Woods have a deep understanding of the Maryland DUI process, and we will use our broad knowledge to provide you with the most effective DUI representation possible. If you are in need of assistance with your Maryland DUI case, please contact us today to schedule a free initial consultation with one of our talented DUI defense attorneys.
Free Consultation
Locations