Chesapeake Beach DUI Lawyer | Legal Representation You Can Trust in Maryland!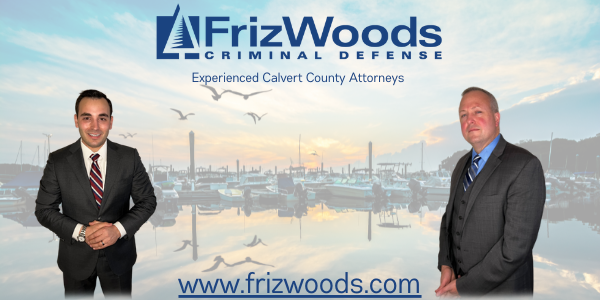 Being arrested for a drunk driving offense is often a stressful and life-changing ordeal. The state of Maryland takes driving under the influence very seriously, so offenders may face serious consequences, such as a jail sentence, a hefty fine, and even the revocation of their driving privileges.
When that happens, you'll need an experienced drunk driving lawyer that's well versed in Maryland law and understands the Maryland court system well to ensure that your legal rights are protected.
At FrizWoods Law Firm, we handle every case with the care and respect it deserves and pride ourselves on maintaining an excellent attorney-client relationship with everyone who walks through our doors. Contact us today to book your free consultation!
Why Is a Drunk Driving Offense Taken so Seriously?
When you operate a motor vehicle while under the influence of drugs or alcohol, this counts as negligent driving. This is because you are not upholding your duty of care to other motorists, passengers, and pedestrians, and anyone found driving under the influence often has their driver's license revoked.
These substances can affect your attention, your motor skills, and perception. It could also affect your decision-making skills, significantly increasing your chances of causing an accident.
However, law enforcement officials are often unfair and do not follow acceptable protocols when handling a drunk driving charge. A Calvert County DUI attorney will help protect your rights in these cases.
Law Enforcement Officials Often Make Mistakes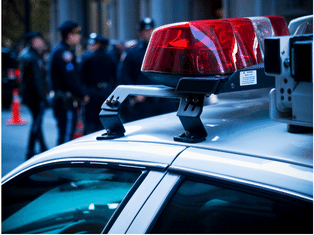 When you are pulled over, a police officer may ask you to pass field sobriety tests to determine whether you are guilty or not. These tests are often complicated and difficult to pass. You may also be subjected to a breath test. The acceptable blood alcohol concentration is 0.08 percent, so you can be charged for a Maryland DUI if you fail.
If a breath test was done against your will, we could have the results thrown out because these tests are voluntary.
A criminal conviction for a DUI can result in hefty fines and even jail time, so it is essential to do all you can to prevent a conviction.
When you choose FrizWoods Law Firm to handle your drunk driving case, we will do everything we can to ensure that you are not convicted or that the consequences of a guilty verdict are minimized.
Next Steps
You've been charged with a DUI. What should you do next?
Responding to your DUI charge is a matter of urgency. You should act swiftly in order to avoid any unwanted ramifications. The first thing you'll need to do is schedule an MVA hearing.
You will have 10 days following your arrest to do this before your driver's license and driving privileges are revoked. If you depend on your driving ability to earn a living, having to surrender your license because of drunk driving could seriously impact your life.
When the stakes are this high, you should hire a DUI attorney in Chesapeake Beach who has handled cases like yours.
What a Calvert County DUI Attorney Can Do for You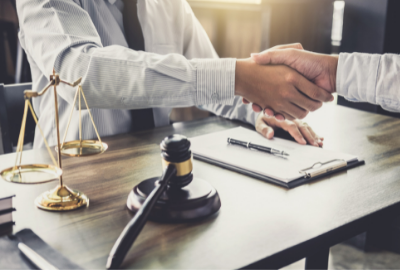 If police officers stop you for driving while under the influence of drugs or alcohol, you should hire a DUI attorney to help you navigate the criminal justice system and reduce the repercussions.
As your case progresses, a DUI attorney will counsel you and assist you in ensuring that your defense case is as strong as possible.
If you were involved in a DUI Accident, you having a DUI lawyer can prevent any insurance firms who might contact you and try to have you accept blame by calling you directly. Having an attorney defend you will prevent you from saying anything that may be damaging to your DUI case.
If an expert defense lawyer believes it is the best course of action, they may even urge you to avoid taking the stand in your own defense.
Another benefit of hiring a lawyer is that he or she will be quite familiar with the local courts and the laws in play in Calvert County. They have criminal court experience, which can be a huge benefit if you have been arrested for DUI.
Drunk driving cases can be quite complicated, with numerous deadlines to meet. DUI attorneys are familiar with these deadlines and can recover the evidence that you need to build a strong defense and negotiate with persecutors on your behalf to have the charges dropped or lessen the blow of a criminal conviction.
Why Choose FrizWoods Law Firm to Handle Drunk Driving Cases?
Drunk driving cases are often complex, and the consequences can be life-changing. You will need a reliable, experienced DUI lawyer in your corner to ensure a positive outcome! Here are a few reasons to choose us:
We have decades of experience dealing with DUI and DWI cases in Chesapeake Beach

You can book a free consultation before committing to our law firm

Our lawyers know the ins and outs of criminal justice and have extensive knowledge of traffic laws

We have a vast network of experts and investigators at our disposal to help strengthen your case

Past clients have given us five-star reviews, which is a testament to our service excellence
Need a Maryland Drunk Driving Lawyer? We Can Help!
A DUI or DWI conviction can have a long-term impact on your life. The reality is that you may end up with a criminal history that could make it difficult to be employed or pass security clearances.
You will almost certainly lose your driver's license, and when you do, you will be unable to obtain insurance, or your insurance rates will increase.
It's also possible that the terms of your sentencing will cost you your employment. If you have been accused of drunk or intoxicated driving in Calvert County, the first thing you need to do is call a DUI lawyer who has experience contesting these accusations to help you get the best possible result.
When you choose FrizWoods Law Firm, you can rest assured that you are getting the best legal representation in Chesapeake Beach! To find out more or book your free case review, call us at 1 (301) 683-5924 or complete our online form, and we will get back to you!