Howard County DUI Lawyer
The attorneys with FrizWoods have experience in how the court operates, how to navigate its proceedings, and how to convince the trial judge that their client is innocent.
A Howard County DUI or DWI charge is a serious matter. That's why it's best to hire an experienced Howard county dui lawyer. An experienced attorney will know the best way to approach your case and build a defense argument. They can also negotiate with prosecutors to reduce penalties or even avoid conviction altogether through a "PBJ".
Below are some important things your Howard county dui lawyer should know when representing you in Court:
How does Howard county treat DUI cases?
Being charged with a DUI in Howard County can have serious penalties. That's why it's important to hire an attorney who knows the jurisdiction, and has had prior cases in Howard County. Typically, first time DUI offenders in Howard County are able to avoid incarceration by hiring an attorney, engaging in substance abuse programming, and taking the proper steps at the MVA.
What types of DUI Charges could I get?
There are five major DUI/DWI charges in Maryland contained within Section 21-902 of the Transportation article of the Maryland Code:
Driving under the influence of alcohol perse
Driving under the influence of alcohol
Driving while impaired by alcohol
Driving while too far impaired by drugs and/or alcohol
Driving while under the influence of a controlled dangerous substance
Could I be going to jail?
If you don't take your DUI case seriously, a Judge could consider incarceration if you were convicted. This is why it is of the upmost importance that you speak with a qualified DUI lawyer. Generally, Judges first time offenders can avoid incarceration by taking proper steps pending their Court date.
Your potential for incarceration could be based on the following aggravating factors:
Who will prosecute my case?
The Howard county states attorney's office prosecutes all criminal offenses occurring in Howard County. Their office employs numerous Assistant States Attorneys who prosecute individual cases.
Howard County District Court
The attorneys with FrizWoods have experience with DUI cases in Howard County's District Court, located in Ellicott City, Maryland. At the District Court, Judge trials are heard on civil, criminal, and traffic cases. If you are charged with a DUI, that is where your case will be initially heard.
Schedule a DUI Consultation
If you would like to speak to an experienced howard county dui lawyer, contact us today.
If you are interested in learning more about how the DUI process works when it comes to your case, schedule a consultation with one of our qualified attorneys.
Areas we serve
20701 (Annapolis Junction),21029 (Clarksville), 21044 (Columbia), 21045 (Columbia), 21046 (Columbia), 21723 (Cooksville),21036 (Dayton), 21075 (Elkridge), 21163 (Ellicott City), 21042 (Ellicott City), 21043 (Ellicott City), 20759 (Fulton), 21737 (Glenelg), 21738 (Glenwood), 20777 (Highland), 20794 (Jessup), 20763 (Savage), 20723 (Scaggsville), 21794 (West Friendship), 21797 (Woodbine)
About the County
According to the 2010 Census, there are 287,085 people residing in the County with a population density of 1,061 people per square mile (409 people per square kilometer). The county is the 21st largest out of 24 in Maryland and has a land area of 449 square miles (1,168 square kilometers). According to the United States Census Bureau, as of July 2016, there were an estimated 309,380 people living in Howard County.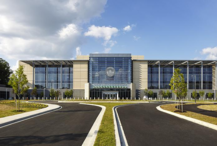 Columbia Office
6304 Woodside Court, Suite 110
Columbia, MD 21046
(410) 346-9384