You've been charged with a Maryland Drug charge and you don't know where to begin.
Are You Facing Drug Charges in Maryland? We're Here to Help.
If you or a loved one have been charged with a drug crime in Maryland, you're likely feeling overwhelmed, scared, and uncertain about your future.
At FrizWoods, we understand the pain and stress you're going through, and we're here to help you navigate the complex legal system and fight for your freedom.
The Pain of Facing Drug Charges in Maryland
Being charged with a drug crime in Maryland is a terrifying experience. You may be facing the possibility of a lengthy prison sentence, hefty fines, and a permanent criminal record.
Your job, reputation, and personal relationships may all be at risk, and the fear of the unknown can feel unbearable.
You may feel like you have no one to turn to and nowhere to go for help. The Maryland criminal justice system can be confusing and intimidating, and without the right legal representation, you may be facing an uphill battle.
The Dream of Getting Your Life Back on Track
But there is hope. At FrizWoods, we've helped countless clients in Maryland overcome their drug charges and get their lives back on track.
We understand that everyone makes mistakes, and we believe that one mistake shouldn't define the rest of your life.
Our experienced team of criminal defense attorneys will work tirelessly to ensure that you receive the best possible outcome for your case.
We'll fight to have your charges reduced or dropped, and we'll work with you to create a personalized legal strategy that's tailored to your unique situation.
We believe that everyone deserves a second chance, and we'll do everything in our power to help you get yours.
The Fix: FrizWoods - Your Partner in the Fight Against Drug Charges in Maryland
When you choose FrizWoods to represent you in your drug case, you're choosing a team of dedicated legal professionals who will be with you every step of the way.
We'll take the time to listen to your story, understand your concerns, and provide you with the guidance and support you need to navigate the criminal justice system.
We'll use our years of experience and legal expertise to build a strong defense strategy that's designed to get you the best possible outcome for your case. We'll negotiate with prosecutors, gather evidence, and work tirelessly to protect your rights and fight for your freedom.
At FrizWoods, we understand that facing drug charges in Maryland is one of the most difficult challenges you may ever face. But you don't have to face it alone. Let us be your partner in the fight against drug charges, and we'll work together to help you get your life back on track.
Meet Max and Luke - the Criminal Defense lawyers you want on your side.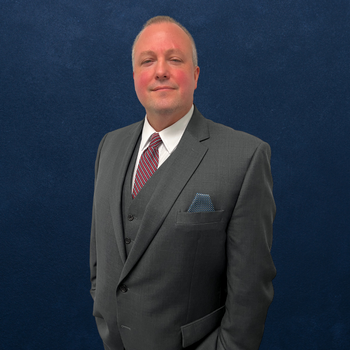 A veteran trial attorney with over 20+ years of criminal law experience under his belt.
Luke is one of those lawyers who comes alive in the Court room. Luke is unafraid of taking a drug case to trial, and he relishes the opportunity to cross examine chemists and forensic scientists. In his prior career as a Public Defender, Luke helped set up diversionary Courts in Calvert County.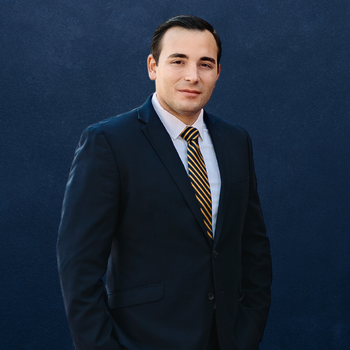 A shark in the court room who is unafraid to challenge State's evidence.
Max is a high quality criminal defense lawyer who will not rest until his client feels satisfied with the outcome of his or her case. Max has overcome State's prosecutions through motion practice and both bench and jury trials.
Although there are no absolute assurances in any case, we are committed to fighting relentlessly to obtain the most favorable outcome for your case. We provide the same level of passion and devotion to every client, without exception.
Contact Us Today for a Free Consultation
Don't let drug charges in Maryland derail your future. Contact FrizWoods today for a free consultation with one of our experienced criminal defense attorneys. We'll listen to your story, answer your questions, and help you take the first step towards a brighter future.
With FrizWoods by your side, you can rest assured that you have a dedicated legal team fighting for your freedom and your future.



Confidential Case Consultation
Types of Drug Charges
Drug charges can range from minor offenses to serious felonies. Some common drug charges include:
Possession of drugs [CDS:
Possession with intent to distribute [CDS Poss w int to Dist]
Distribution of Drugs [CDS dist-narc]
Possession of Paraphernalia [CDS Poss Paraphernalia]
Possession of a firearm with a nexus to a drug trafficking crime [CDS Possession of Firearms]
No matter what type of drug charge you are facing, we have the expertise and resources to help.
What Happens After a Drug Arrest?
After a drug arrest, you will likely be taken into police custody and charged with a drug offense. Depending on the specific charge, you may be released on bail or held in jail until your trial.
It is important to understand that a drug conviction can have serious and long-lasting consequences, including jail time, fines, probation, and a permanent criminal record.
That's why it is critical to work with an experienced criminal defense attorney who can help you fight your charges and protect your rights.
Our Approach
At FrizWoods, we take a strategic and aggressive approach to defending our clients. We will work tirelessly to investigate the facts of your case, challenge the evidence against you, and negotiate with prosecutors for reduced charges or dismissed charges.
We understand that every case is unique, and we will work closely with you to develop a personalized defense strategy that meets your specific needs and goals.
Why Choose Us?
When you work with FrizWoods, you can expect:
Personalized attention and compassionate support
gressive and strategic defense of your rights
A commitment to achieving the best possible outcome for your case
Extensive experience defending clients against drug charges
In-depth knowledge of the criminal justice system and drug laws in Maryland
We are here to help you through this difficult time and fight for your future.



Confidential Case Consultation