Columbia Criminal Defense Lawyer | Aggressive Legal Representation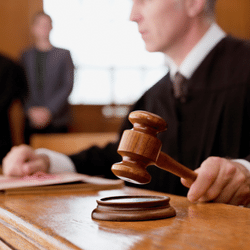 Being arrested or investigated for a crime can be a terrifying and challenging experience. Whether you've been apprehended for a DUI, have law enforcement searching your property, or you're merely a witness scheduled to testify in somebody else's criminal case, you need to have a reliable criminal defense attorney who has the experience and expertise to protect your rights and fight your case.
The truth is that criminal charges can have life-changing effects, and a defense attorney is your best chance at winning criminal cases or having the charges dropped. When you choose an attorney from FrizWoods Law Firm, you can rest assured that you have access to the best Maryland criminal lawyer with an excellent understanding of the criminal justice system. Get in touch with us today to find out more or book your free consultation!
Why Hire a Criminal Defense Attorney?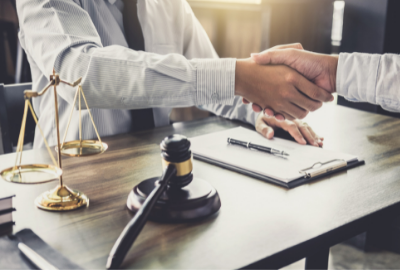 In the absence of qualified legal representation, the criminal justice system in Maryland can be confusing, daunting, and merciless. Legal authorities and prosecutors have access to a vast number of resources, and you can expect the government to use every one of them in order to secure a guilty verdict.
This is why it is crucial to have a dependable lawyer on your side. A criminal defense attorney has received specialized training in drafting legal defenses throughout their legal career. They have also learned how to counsel clients on the best course of action to pursue in the face of criminal accusations. Moreover, a criminal record can cause lasting damage to your reputation and affect your chances of securing a job or finding appropriate housing, which is why seeking representation is so important.
The Effects of a Criminal Conviction
The consequences of a criminal conviction in Maryland go far beyond the legal penalties. Immediate criminal ramifications include fines and jail sentences. Even though these consequences are regarded as paid in full once they are completed, certain elements of the conviction remain.
Probation can limit one's liberties and freedoms while requiring time-consuming rehabilitation and community work. Moreover, criminal convictions carry a stigma that can negatively damage one's reputation. A criminal history can limit job opportunities or college enrollment and make it more difficult to find a home or obtain a loan. It could also cause you to lose your residence permit, security clearance, and even the custody of your kids, all of which can have long-term consequences.
Building Your Defense Strategy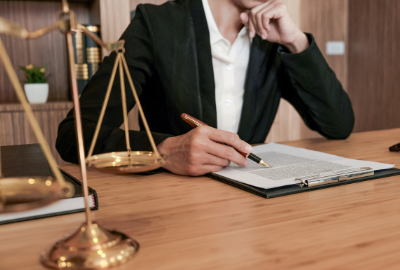 When you contact a criminal defense attorney in Maryland, you will first discuss the details of your case. We will ask many questions to help us understand why you are facing criminal charges.
Next, we will begin devising a strategy to prove your innocence. The truth is that legal proceedings aren't as simple as they are depicted in movies. In reality, the legal process is more complicated than they seem. Fortunately, an experienced Maryland criminal lawyer has vast knowledge about Maryland law and can help you develop a criminal defense strategy to ensure a favorable outcome.
The truth is that many criminal cases are handled unfairly. The defense isn't always given all the evidence, and judges can be biased or harsh on you to appear tough on crime. This means that he or she isn't always focused on being fair. On the other hand, a Maryland criminal lawyer is committed to obtaining justice and will call in expert witnesses and investigators to help prove that you were unfairly detained. Moreover, if a legal proceeding hasn't been dealt with correctly, a criminal defense attorney will know how to use this to your advantage.
We Will Defend You for a Number of Charges
Contact a Maryland criminal lawyer about your legal options to help you prevent a criminal conviction or minimize the effects. A competent criminal defense attorney is aware of the seriousness of a criminal charge and the long-term consequences of a guilty verdict. Max Frizalone and Luke Woods, two experienced criminal defense lawyers in Columbia, are committed to providing high-quality legal assistance to clients accused of crimes. At FrizWoods, we cover the following criminal offenses:
Why Choose the FrizWoods to Handle Your Criminal Case?
If you are found guilty of a criminal offense, you could face serious jail time, fines, and more. However, when you hire a knowledgeable criminal defense attorney from FrizWoods Law Firm, you can rest assured that you will have a strong legal defense. Here are a few reasons why you should choose us:
We are committed to maintaining a good attorney-client relationship with all our clients and understand that facing criminal charges can be stressful, which is why we approach every case with respect and care

When you choose the FrizWoods, you are choosing representatives who have experience as prosecutors

You can rest assured that your confidential or sensitive information will always be kept private

We aren't afraid to take on the most challenging case and offer stellar representation

Clients can find answers to their legal questions at any time of the day or night, as we offer a 24-hour services

We cover a wide range of practice areas and have an impressive track record of successful cases

Our criminal defense attorneys have decades of experience in the field and are well versed in criminal law

The FrizWoods team has an extensive network of industry experts and investigators at their disposal who can help find evidence to strengthen your case
Need Legal Representation? Contact Us Today!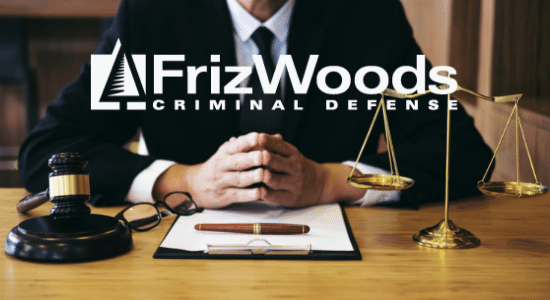 If you're facing criminal charges, do not delay! The sooner you begin building your defense, the better! If you're looking for a reliable law firm, you've come to the right place! To find out more or book a free consultation and case review, call us today or complete our online form. The contact form sends information to our legal defense team, and we will get back to you as soon as possible!