Published on 8/23/2022, 6:14:00 PM
DUI Charges With a Commercial Driver's License in Maryland - CDL DUI Maryland
Maryland imposes serious penalties on commercial drivers who are convicted of driving under the influence (DUI). Commercial driver's license (CDL) holders must abide by strict federal regulations due to the nature of their vehicles.
Part of these regulations hold commercial drivers to a higher standard than non-commercial drivers when it comes to DUI convictions. In this article, we examine DUI charges with a commercial driver's license in Maryland.
DUI in Maryland: The Basics
Before discussing the effects of DUI charges on a CDL, it is first necessary to examine the basics of DUI law in Maryland. Law enforcement officials in Maryland view cracking down on impaired drivers as a top priority. As a result, drivers who drink and drive are at risk for serious consequences.
In Maryland, a driver commits the offense of DUI per se when he or she is found to have operated a motor vehicle with a blood alcohol content (BAC) of 0.08 percent or above. This level, 0.08 percent, is the state's legal limit for alcohol.
Any BAC equal or above this amount is considered a serious alcohol offense and is punishable by incarceration, sizable fines, and the revocation of one's license.
For first-time DUI offenders in the state of Maryland, the maximum possible penalty is incarceration for one year and a fine of up to $1,000.
Those who have received two DUI convictions face incarceration of up to two years and a $2,000 fine. Finally, third-time DUI offenders face up to three years' incarceration and a $3,000 fine.
In addition to the above criminal penalties, the Maryland Motor Vehicle Administration applies a 12-point penalty to DUI offenders, which results in the revocation of an offending driver's license.
Driving While Impaired by Alcohol
In addition to driving under the influence, Maryland has a lesser charge of driving while impaired by alcohol. This charge carries a maximum penalty of 60 days of incarceration, 8 points on a person's license, and a $500 fine.
Most notably, this lesser offense carries a potential for less commercial driver's license penalties.
Probation Before Judgment
Drivers can normally avoid points on their license by earning a probation before judgment. A probation before judgment strikes the conviction before it's entered. A skilled dui lawyer will advise their client on what steps to take to earn a probation before judgment.
Normally this helps a driver avoid license consequences related to a DUI, or DWI charge; hwoever, in the case of a commercial driver's license, a probation before judgment will not help a commercial driver avoid suspension.
A CDL LICENSE HOLDER MUST SEEK - AT WORST - A PROBATION BEFORE JUDGMENT FOR A DRIVING WHILE IMPAIRED TO TRY AND AVOID CDL SUSPENSION.
Overview of DUI Charges and CDL Holders in Maryland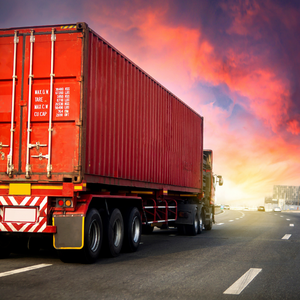 In Maryland, when a CDL holder is found guilty of DUI, he or she faces serious penalties. In fact, these penalties are often so severe that the CDL holder may have trouble earning an income in the future.
Specifically, a commercial driver risks losing his or her job following a conviction for DUI. In addition, CDL holders are held to stricter standards than those who hold regular driver's licenses. For example, a CDL holder's blood alcohol content may not exceed 0.04, while the legal limit for other drivers is 0.08. And CDL drivers are held to this higher standard even when they are off duty.
In other words, a CDL holder who receives a DUI charge while driving in his or her personal vehicle faces strict penalties that can impact his or her ability to retain a CDL.
First-Time CDL DUI Offenders
First-time DUI offenders in Maryland who hold a commercial driver's license face a CDL suspension of one year.
When a commercial driver loses his or her CDL, he or she may not operate a commercial motor vehicle for the entire length of the suspension, and there are no exceptions to this rule. And if the commercial driver in Maryland was hauling hazardous materials at the time of his or her DUI arrest, then this suspension extends to a total of three years.
In other words, even a first-time DUI offense can have serious consequences for a CDL holder in the state of Maryland. It is therefore essential to speak with a maryland dui lawyer to consider a DUI jury trial and evaluate how to avoid a DUI conviction by acquittal or plea.
Second-Time CDL DUI Offenders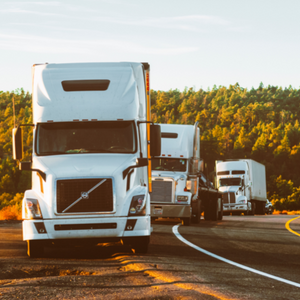 Although first-time CDL DUI offenders face severe punishment, the penalties imposed for second-time offenders are even more serious. Specifically, if a commercial driver in Maryland is convicted of a second DUI offense, his or her commercial driving privileges are revoked for life.
For a person whose sole source of income is commercial driving, this is a devastating result. In other words, a second DUI offense for a CDL holder will seriously impact the offender's ability to earn a living and provide for his or her family.
In a few very rare cases, administrative law judges have agreed to reinstate a CDL holder's commercial driving privileges 10 years after a second DUI, but this is uncommon, and commercial drivers should not expect this result.
And even if a commercial driver's CDL is reinstated after 10 years, he or she must find another way to earn a living for an entire decade before being allowed back on the road in a professional capacity.
In other words, any CDL driver who operates a vehicle of any kind while impaired takes a huge risk. It's of the upmost importance that any CDL driver charged with a dui speak with a lawyer as soon as possible to preserve their commercial driver's license and avoid being convicted of a DUI.
Employment for Commercial Drivers Following a DUI
Most commercial driving companies refuse to work with a person who has been convicted of DUI or had his or her license suspended for drunk driving.
Also, a DUI conviction on one's record can severely limit other types of employment opportunities. Many employers will simply not consider hiring anyone who has been convicted of DUI.
In addition, as noted above, a commercial driver who is convicted of DUI faces a suspension period during which he or she cannot earn a living as a driver.
Ultimately, these consequences mean that a CDL holder faces an uphill battle following a DUI conviction. Therefore, if you are a commercial driver facing a DUI charge, it is imperative that you contact an experienced Maryland DUI defense attorney as soon as possible for assistance.
CDL Holders are Held to a Higher Standard
Due to the nature of their work, CDL holders are held to a higher standard than other drivers when it comes to DUI convictions. Specifically, when a non-CDL holder is convicted of DUI, there is no guarantee that it will affect his or her employment.
However, anyone who holds a CDL license in Maryland and receives a DUI conviction faces at least a one-year suspension, even if the arrest did not take place in the driver's commercial motor vehicle. In other words, a commercial driver who is convicted of operating his or her own personal vehicle while under the influence will lose his or her ability to earn a living as a commercial driver.
Therefore, in a sense, the consequences of a DUI conviction for a CDL holder are far more severe than those for a person who doesn't operate a commercial vehicle for a living. For this reason, it is extremely important that commercial drivers exercise caution when driving, whether they are in a commercial or personal vehicle.
The consequences of a conviction for DUI or any other driving-related offense are simply too serious for CDL holders to ignore.
Contact a Maryland DUI Attorney Today for Assistance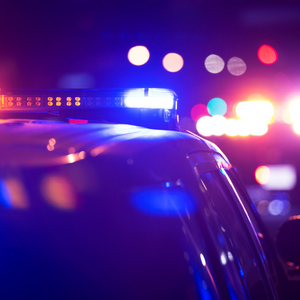 If you are a CDL holder who has been charged with DUI in the state of Maryland, you need an experienced criminal defense attorney in your corner.
At FrizWoods, criminal defense attorneys Max Frizalone and Luke Woods will vehemently defend you against your DUI charge, doing everything we can to ensure that your Maryland DUI case has a successful resolution and that you are able to continue earning a living as a commercial driver.
Our experienced criminal defense lawyers deeply understand the Maryland criminal law system, and we will use our extensive knowledge to provide you with effective representation in your Maryland DUI case.
Contact us today for a free consultation at any of our three law firm locations. We have offices in Anne Arundel, Howard, and Prince George's County.
Therefore, if you are in need of legal representation in your Maryland DUI case, please contact us today to schedule a free and confidential consultation with one of our talented Maryland DUI attorneys.