Maryland Assault charges are tearing your family apart, and you don't know where to turn.
Maryland Assault Charges, how did they happen to me?
It started out like so many other nights, you and your partner were enjoying eachother's company. It wasn't until they started looking through your phone, or brought up your ex... that the argument began.
Things got heated quickly, and next thing you know you're yelling at eachother. The neighbors lights flick on, and you can hear the sirens coming from down the street.
You tell Officers the truth, it was just a verbal argument, they pushed you first, you never hit anyone, but do they really believe you?
Next thing you know your hands are in cuffs and you're being transported away from your house to the local detention facility.
You find out you're charged with a felony assault in the first degree, despite the fact that no one was injured. How did this all happen so quickly?
So many fears might be running through your head:
Will I be incarcerated? Maryland assault charges carry the potential for long jail sentences, up to ten years for a simple misdemeanor assault in the second degree.

What will happen to my reputation, my job, or my security clearance? Your reputation could be stained by a criminal record, and your job and/or security clearance could be pulled for a new criminal conviction.

Is this going to tear my family apart? Often Judges will bar a Defendant from speaking with their family member who is the "victim" in the criminal case.

How will I ever financially recover from this? A loss of liberty often goes hand-in-hand with a loss of employment.

Will I be treated like a criminal by every person I meet after this? A criminal record can result in denied job applications, denied housing applications, and more.

Can I own a firearm after this case? A criminal conviction for a domestic assault in any degree is a disqualifying crime in Maryland, and could result in loss of your ability to own and possess firearms in the State of Maryland.
These are all valid fears. And they won't go away until you've spoken with a true professional.
Police in Maryland often file assault charges against innocent people with the sole goal of separating two arguing parties. They are almost always keen to overcharge a felony for a strangulation that never took place.
While the State of Maryland doesn't always proceed on these felony charges, it takes more than thirty days before they are required to make a decision on dismissing any charges.
Assault cases nearly always involve spouses or family members, and these "domestic" assaults are some of the most challenging cases to deal with.
Feelings get hurt, but the real damage comes in the form of divisions between you and the person you love.
You're entitled to challenge these charges in Court, But first, you need to hire an attorney to help get your life back on track..
How can you find a lawyer that you can trust?
Maryland is full of criminal lawyers who are interested in taking your case. It may seem impossible to figure out who you can trust.
The answer is simple. Meet with a lawyer during a free consultation. Ask how many criminal cases like yours they have handled, and what type of defenses you might have in your case.
Go with the lawyer that feels like the right fit for your case and circumstances.
Meet Max and Luke - the Criminal Defense lawyers you want on your side.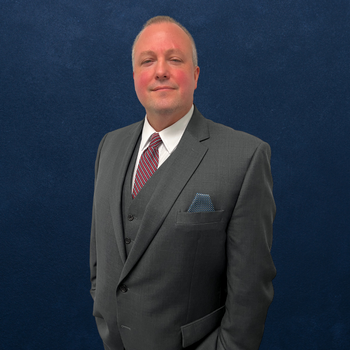 A veteran trial attorney with over twenty years of criminal defense experience under his belt.
Luke eats, breathes, and sleeps criminal law. Over the last two decades he has established himself as a no nonsense criminal lawyer who is not afraid of a trial. He has guided countless clients through assault charges. Many of his clients are acquitted by a Judge, or enjoy the benefits of a diversionary disposition that doesn't involve a guilty plea.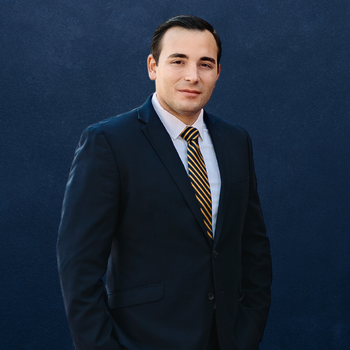 A tenacious trial lawyer, with prior experience as a Prosecutor and Public Defender.
Max is a relentless attorney who will not rest until his client feels satisfied with the outcome of his or her case. Max prides himself on resolving many domestic assault cases without a conviction for his client, taking cases to trial when need be, and forcing the State's hand when they are bluffing.
While there are no guarantees when it comes to any case, we'll fight tooth and nail to ensure the best possible outcome for your case. We treat each and every one of our clients with as much drive and dedication as the next.
Confidential Case Consultation
Common Questions
My spouse said they didn't want to press charges. Why am I charged?

Charges are usually brought by a Police Agency in Maryland. Police can file charges against the wishes of a victim, and without their consent.

All criminal cases are the State of Maryland vs. You. Although the wishes of the victim may be considered by a Prosecutor, they aren't a strict requirement to bring charges to trial.
What kind of defenses could we use in my case?

Defending your second degree assault case will often require taking your case to trial.

We can argue legal defenses like self defense, which is recognized in Maryland criminal law. Self defense can be generated by an experienced criminal defense lawyer, even in cases where there is serious bodily harm.

Other defenses to assault include consent, or mutual affray.
What are the consequences of an assault conviction?

Second Degree Assault, the lowest form of assault in Maryland, carries serious collateral consequences. A conviction for an assault typically disqualifies a person from owning firearms, and can also carry job consequences as well.
Three major hurdles in an assault case.
1. Felony charges mean more Court dates.
All it takes is an allegation of strangulation for an Officer to charge a First Degree Assault against you. This felony triggers the scheduling of a preliminary hearing, which puts a case on ice for thirty days.
This will further delay a trial in the matter until the State either dismisses the felony, or indicts the matter in advance of the preliminary hearing.
2. Bail conditions can make your life a nightmare.
It is common in assault cases for a Court or Commissioner to order that you have "no contact" with the victim in your case. This becomes very difficult if you live together or share children in common.
An experienced attorney can petition a Court to modify your release conditions to ensure that your life isn't interrupted pending trial.
3. The State can go forward against the wishes of a victim.
Often in domestic assault cases the victim wants nothing more than to make this whole thing go away. It's never as easy as it sounds, but the attorneys with FrizWoods know exactly how to handle these delicate situations professionally.
Confidential Case Consultation
Free Consultation
Locations