Published on 3/15/2022, 6:21:00 AM
What does nolle pros mean?
A commonly asked question is the definition of "Nolle Pros". This legal shorthand for nolle prosequi is often used in Court by a States Attorney, or other prosecuting authority who wishes to dismiss a case. Although it may seem strange, a prosecutor needs only to say this phrase once for a case to be "dismissed" in the eyes of a Judge.
Defendants are often upset by the lack of formality in which this phrase is muttered, and by how they may have little to no recourse for all the trouble that a criminal allegation put them through. This guide should explain the origins of the phrase, what it means for your case, and how to move forward if your case was dismissed.
Nolle Prosequi meaning
What does nolle prosequi mean? Nolle Prosequi, or noelle pros, is a latin phrase which translates to "not to wish ti prosecute. In Court, it acts legal notice that the State does not wish to proceed with a case.
What does Nolle Pros mean on case search?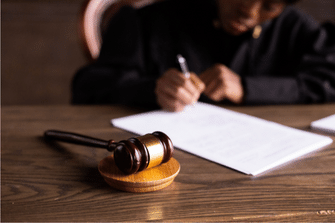 Nolle Pros regularly appeared on Maryland case search before recent changes to Maryland law. In 2022, when a case is dismissed, it will often vanish from Maryland case search; however, if the case is in any county other than Prince George's County, or Baltimore City it is still able to be searched on the Maryland Judiciary Record Search (MDEC) portal at a Maryland Courthouseuntil you file a petition for expungement.
If you see a docket entry that says state's/county attorney's notice to nolle pros/stet/abd, this is a written legal filing, typically made by a Prosecutor of their intent, or plan, to nolle pros a case, and often requests an earlier Court date or expedited hearing to dismiss the case. This means the case is likely to be dismissed by prosecutor / nolle prosequi.
Can a Judge still move the case forward?
Once a case is entered Nolle Pros, a Judge can no longer move the case forward, nor can they continue to hold a person on that case. Often people are scared a Judge might hold a person after their case was dismissed; however, this would be unconstitutional, and could even end with a Judge being reprimanded for illegal practices.
Can the State refile a case after a Nolle Pros?
The short answer is - yes; however, it is more complicated than a simple yes. When a case is entered Nolle Pros, your attorney should demand a "speedy trial" on the record. The purpose for doing so is to put the State and Courton notice that this case should not be "brought back" by re-charging if it would violate your speedy trial rights.
Speedy trial rights in Maryland are different in District and Circuit court, and speedy trial is also a federal and Maryland constitutional issue. Most misdemeanor charges can be revived within one year of the incident date under Maryland's statute of limitations; however, a demand for speedy trial might convince a Court that a refiled case should be dismissed. These are case specific issues that need to be discussed with a Maryland Criminal Defense lawyer
Can I sue the State for Nolle Prosing my case?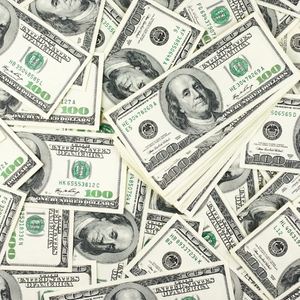 Many Defendants would like to sue the State of Maryland once their case is dismissed. While it may be possible, most criminal defense attorneys do not sue the State of Maryland, or Police agencies once a criminal case is dismissed. Although criminal allegations often cost Defendants jobs, housing, freedom, and other opportunities, there are limited opportunities to sue the State of Maryland, or a specific prosecutors office.
The limited grounds to sue would be a civil action for "Malicious Prosecution", which requires a showing of a lack of an adequate basis to start the prosecution and a malicious intent for doing so. If there was probable cause to issue the charge at the onset of the case, a malicious prosecution action isn't likely to be successful, the same goes for a lack of a malicious reason for prosecuting you.
I think I have a case, what would I need to show?
"In order to succeed in a claim for malicious prosecution, the plaintiff must
show (1) that a criminal proceeding was instituted or continued by the
defendant against the plaintiff, (2) that the proceeding terminated in favor
of the plaintiff, (3) the absence of probable cause for the proceeding, and
(4) malice, meaning that a primary purpose in instituting the proceeding
was other than that of bringing the plaintiff to justice."
DiPino v. Davis, 354 Md. 18, 54 (1999)
Can I make the State pay for my lawyer?
If you hired a private attorney, the State will not pay for your lawyer. If you used a Public Defender, your attorney was already paid by the State, so no request would be necessary.
How do I get a Nolle Pros off my record?
All cases that are entered Nolle Pros can be expunged, free of charge. If you contact us we can discuss how to file a petition for expungement in your criminal case.
Free Consultation
Locations